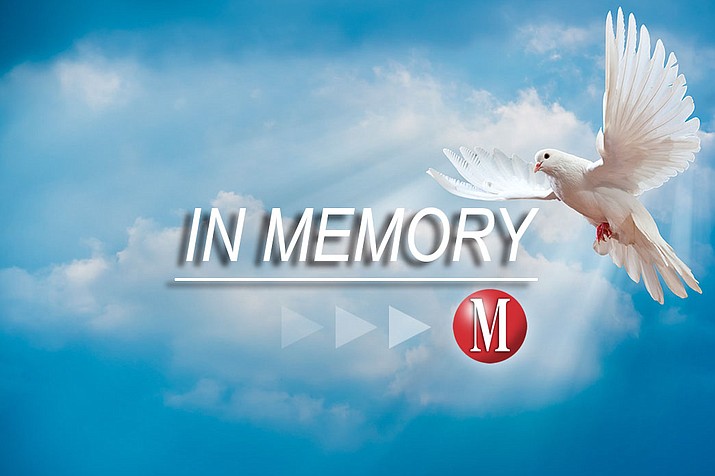 Originally Published: August 3, 2016 4:29 p.m.
Sally Sue (Chapman) McDaniels went home to be with her Lord on July 27. She was born to William and Frances Chapman on May 9, 1935. She grew up in Olympia, Wash. where she still has many family members and lifelong friends. In 1957 she married Richard "Mack" McDaniel, who preceded her in death in 1994. In 1970, the family moved to Arizona.
Sally is survived by her in death 1994. In 1970, the family moved to Arizona. Sally is survived by her five children: Bruce (Patty) McDaniels of Colorado Springs, Colo., Tim (Mary) McDaniels of Hudson, Fla., Brenda McDaniels of Seattle, Wash., Diane (Brian) Auman of Kingman, Sue (Russ) Dukart of Tucson; nine grandchildren, 17 great grandchildren with two on the way, her sister Carol (Ken) Lewis, many nieces, nephews, cousins and friends. Sally lived a full life and was loved by many. She was strong in her faith which was passed to her family. A memorial service will be held at a later time.
Sally was dedicated to the church families she had bonded with over the years and in her memory donations can be made to Kingman Presbyterian Church in Kingman, or First Baptist Church of Olympia, Wash. She also hated cancer, as most of us do, so donations to the Kingman Cancer Care Unit or the American Cancer Society can also be made.