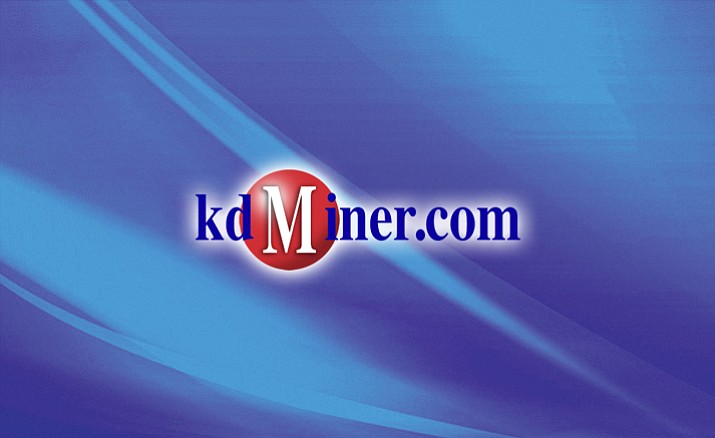 Originally Published: August 8, 2016 5:58 a.m.
KINGMAN – The six hopefuls vying be the next Mohave County Sheriff faced off Thursday evening during a question and answer forum before 85 onlookers at Mohave Community College.
A common theme reiterated by candidates throughout the event was that the current situation in the Mohave County Sheriff's Department was similar to a jalopy rolling down the road with the engine overheating and the wheels ready to fall off.
Low morale, low pay, lack of leadership and abysmal retention rates were mentioned frequently. And each candidate had ample opportunity to espouse what they were going to do to fix it.
Those in the sheriff mix include Doug Schuster, Rodney Head, Joe Archie, John Gillette, Cori Merryman and John Plough. All are Republicans and will face off in the primary Aug. 30. The general election is Nov. 8.
Each candidate had an opportunity to answer eight questions that they previously had access to. The two-hour forum was moderated by MCC Campus Dean Fred Gilbert, who kept a keen, fair eye on the clock. Any of the hopefuls who went over their allotted time were swiftly cut off.
All have law enforcement backgrounds except Plough, who continually hammered home that he would be an effective administrator and liaison to the community.
Plough dismissed his lack of law enforcement experience, saying Chrysler's Lee Iacocco never put an engine together, and that J. Edgar Hoover never arrested anyone.
Merryman, a resident and community servant for 18 years, including eight as a Mohave County Sheriff's deputy, said, "We need to account for every single dollar. There is a lot of waste."
She made a point to let those in attendance know that she is a firm backer of the Second Amendment and that she owns a firearms company.
Gillette has a background in the U.S. Army and has also served as a deputy sheriff.
He said the low morale in the rank and file is directly attributed back to leadership, and he told the crowd they he would "revise and review" old policies and procedures.
Gillette said he would bring his military leadership skills to enhance the efficiency and production of the deputies.
Archie spent 31 years in law enforcement (six with Tucson Police Department and 25 with Lake Havasu City PD).
Fresh ideas
"I have bold, fresh ideas," Archie told the audience. He said he doesn't care for inmates "sitting around" and that he developed a work program in LHC. If elected, Archie said he would provide leadership, improve morale, reduce attrition and provide better customer service.
Head spoke of his 37 years in law enforcement in a variety of roles, including budget management. He served 14 years as a police chief in the Bullhead City PD. He is currently the chief deputy of Mohave County.
He made a mention of his extensive training and higher education as reasons he should get the nod.
Schuster told those in attendance he spent his entire 26-year career with the MCSO and retired in 2015. He then took a position as a pro tem judge, until he decided to throw his hat in the ring.
He said part of the reason he is in the campaign was the support he received from currently deputies, who urged him on. Schuster, whose experience includes marine and search and rescue, said one of his goals as sheriff would be to meet with deputies in the field, something he said isn't being done currently.
Aug. 1 was the last day to register to vote in the Aug. 30 primary election. The early voting polling site in Kingman is the Kathryn Heidenreich Senior Center, 1776 Airway Ave.
For more information, call 928-530-2552.