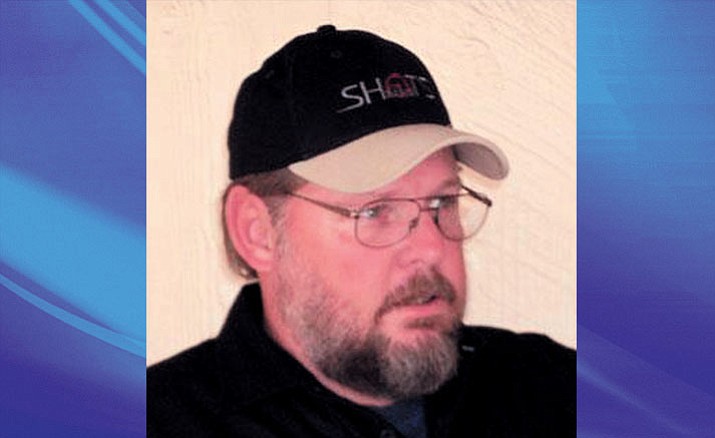 Originally Published: August 9, 2016 6 a.m.
KINGMAN – Republican Jeffery Jolly has been the most vocal advocate for making serious changes in county government.
The SHOTS Ranch owner has staunchly defended constitutional rights at both Democratic and Republican forums over the last few months. He's got Mohave County Supervisor Gary Watson's District 1 seat in his crosshairs.
Jolly said it took time sorting through numerous factors before deciding to run.
"I'm a businessman and never aspired to be a politician, still don't," he said. "My aim is to become a public servant, to serve and represent all of the people in Mohave County."

According to Jolly, the board's infringement on First and Second Amendment rights at the county administration building in 2009 sparked his intent to run. He said supervisors were having people ejected for wearing flag-embossed clothing and denying first amendment rights to the public. Hiring security and installing metal detectors to prohibit weapons denied Second Amendment rights.

Jolly lobbed an arsenal of accusations at Watson and the board.
"(They) kept raising our property taxes again and again while spending the funds like drunken sailors," he said. "In fact, (taxes) are 20 percent higher than when Watson took office. The increases kept hurting all of us.
"I became aware of (their) mishandling of our tax dollars and the terrible unaccountability," he continued. "They have not met standards of financial reporting or budgeting for over a decade. Fiscal responsibility went right out the window with Watson and this group."
Jolly went on to cite what he characterized as misuse of highway and landfill funds for multi-million dollar building projects, planning and zoning quagmires hindering growth and that dozens of people noted the same bogged down paperwork interactions.
Jolly attacked Watson's opinion that Arizona citizen and activist LaVoy Finicum – who was fatally shot in January by Oregon State Police during the standoff at the Malheur National Wildlife Refuge in Oregon – "had a 'death wish' for standing up for his God-given property rights" and that it "sent me over the edge. I spoke with LaVoy and his family and friends face to face in his home. Hogwash."
He believes he is the best candidate for the position.
"Mohave County needs Jeffery J. Jolly as Supervisor of District 1 to represent the people of the entire county," he said. "Not just old friends and special interests as has been done by Watson for eight years."

Water, public safety, taxes and fiscal responsibility are just a few of the items on Jolly's list of important issues facing the county. He said his most pressing issue may be the lack of integrity of the leadership that shows no respect to the people they serve.
He claims Watson is out of touch with current local and national events.
"Watson has not provided any line of communication between the citizens and himself to allow their voices to be heard," Jolly said.
He said Watson can't be reached by phone, doesn't return calls and doesn't seem to care to be involved with his constituents.

Jolly is leery of Watson's fundraising tactics and said the incumbent is part of the "Good ol' Boy" club.
"Watson is a follower, not a leader," Jolly said. "We need a leader and I've never been accused of not being a leader."
Jolly said he plans to separate himself from the status quo by defending the constitutionality, liberty and freedoms of the citizens of Mohave County, vote to not raise taxes, be accessible to the people and balance every issue using "principle without prejudice."
More like this story