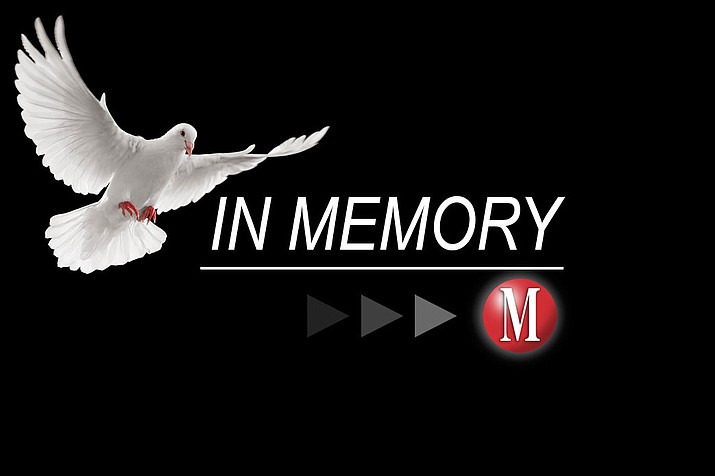 Originally Published: August 11, 2016 6 a.m.
Karen May McNab, of Golden Valley, passed away Aug. 4, 2016. She was born May 25, 1948, in Louisville, Ky. to Robert and Jennie Check. She came here from California.
Karen worked at the Mohave County school district at Manzanita for 13 years as a special needs aide. She is survived by her husband Jim McNab, her daughter Teresa (Allen) Seely, daughter Cheri (Dan) Cintron, son Michael (Cara) McNab, daughter Carla Nusbaum, grandson Daniel D. Cintron, granddaughter Amanda Seely, grandson Marshall Seely, granddaughter Beatrice McNab, granddaughter Amanda (Waner) Del Rosario, great grandsons David Del Rosario and Rafael Del Rosario, brother-in-law Ron Ihsen and sister Roberta Ihsen and sister Sondra Petner.
Services will be held at 11 a.m. on Saturday, Aug. 13 at Sutton Memorial Funeral Home.
Flowers can be sent to Sutton Memorial Funeral Home and donations can be sent to the Cancer Society.