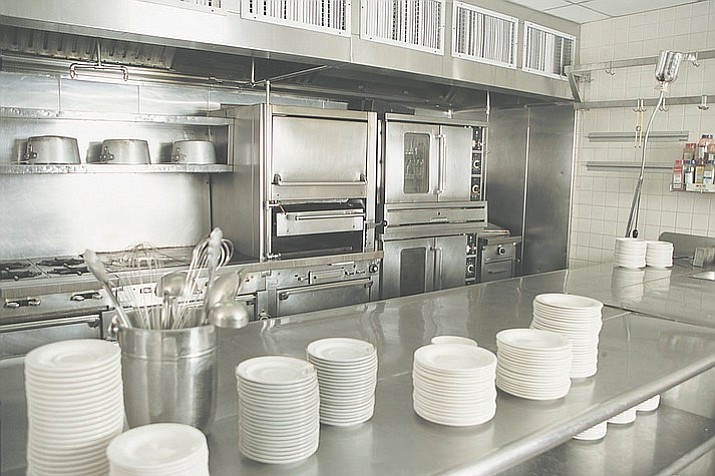 Originally Published: August 23, 2016 6 a.m.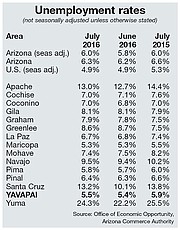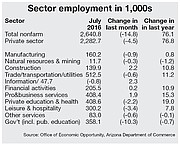 PHOENIX – The state's jobless rate shot up for the fourth month in a row.
New figures show the seasonally adjusted unemployment rate for July hit 6.0 percent. That's up two tenths of a percent from June.
But this appears to be becoming a trend.
The May jobless rate was 5.6 percent. And it was just 5.4 percent the month before that.
More to the point, the unemployment rate is back up to where it was a year ago.
The unemployment rate is based on a survey of households asking people whether they're working or not and, if not, whether they are actively looking for employment.
A separate survey of private sector employers shows they shed 4,500 private workers between June and July. That puts total private sector employment at 2.28 million which is still 76,800 higher than the prior July.
But the higher unemployment rate means that the number of jobs the has created is not keeping up with the number of Arizonans who want work.
Economist Dennis Hoffman of the W.P. Carey School of Business said the report may not be as bad as it seems. He pointed out that, even with the increasing unemployment rate, the state is still adding jobs in the private sector at a healthy rate of 3.5 percent a year.
So why is the jobless rate still rising?
"The basic challenge is that people do not have the skill sets that employers are looking for in the current environment,'' he said.
Hoffman said if the state's economy can grow at a more rapid rate, there will be a demand – eventually – for those of lower skill levels. In the meantime, they're out looking for work and being counted among the unemployed.
"Odds are this is a problem that will fix itself over the next few months,'' he said.