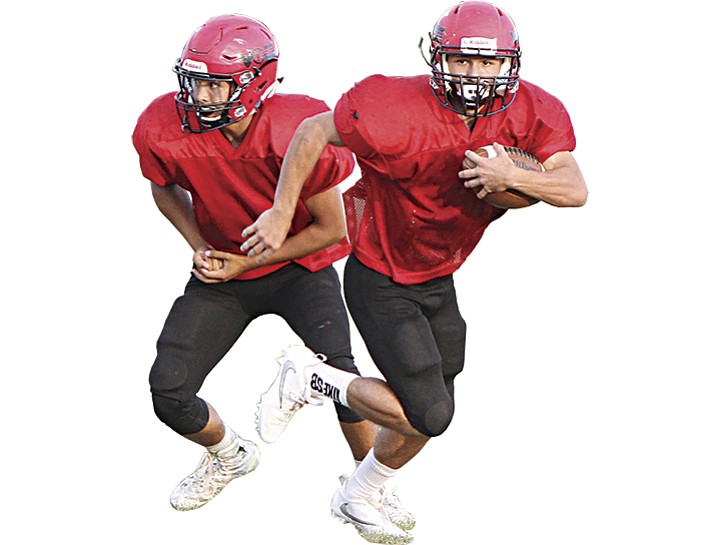 Originally Published: August 26, 2016 6 a.m.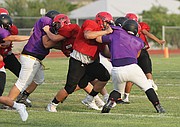 RELATED STORY
KINGMAN – In the year after its first graduation class, Lee Williams has moved up to the 4A Conference. The Volunteers are one of the smallest 4A schools in Arizona, and they're going to have to figure out how to play with bigger schools. Lee Williams has a mountain to climb this season.
Coach: Jacob Iodence enters his first year leading the Volunteers. It's his first varsity head coaching job coming from Chadron State (Neb.). He's brought Clint Sasse and Patrick O'Boyle along with him to guide the Vols through the changes.
Team: The Vols went 2-8 last year in Division IV, the equivalent to this year's 3A Conference. They lost a lot of personnel to graduation and it's the offensive and defensive lines that were depleted the most.
Offense: The skill positions are back for the Vols. All-City quarterback senior Daniel Mazon, running backs Paul Giglio and Andrew Davis, along with All-City receiver Justin Sturgill, Jr. are capable of providing Lee Williams with fire power.
Defense: The Vols need drastic improvement on this side of the ball. Lee Williams surrendered 35.9 points per game last year, and it won't survive giving up that many in 4A Conference play. The Vols have a good group of linebackers, but again, it's the line that will dictate how successful the season will be.
4A Conference Grand Canyon Region: Lee Williams, Prescott Valley Bradshaw Mountain, Flagstaff Coconino, Flagstaff, Cottonwood Mingus, Bullhead City Mohave, Prescott.
The Big Question: Will the Volunteers make the adjustments necessary to win in the 4A Conference this season, or will it be a process that may take a few seasons? Lee Williams athletics had big dreams for its football program and the groundwork for it was laid several years ago. Will it be patient enough with the Volunteers to grab a competitive hold in the new conference?
Season Opener: Volunteers vs. Kingman at 7 p.m. today. In the only meeting between the district and city rivals, Lee Williams defeated the Bulldogs last season, 42-20.