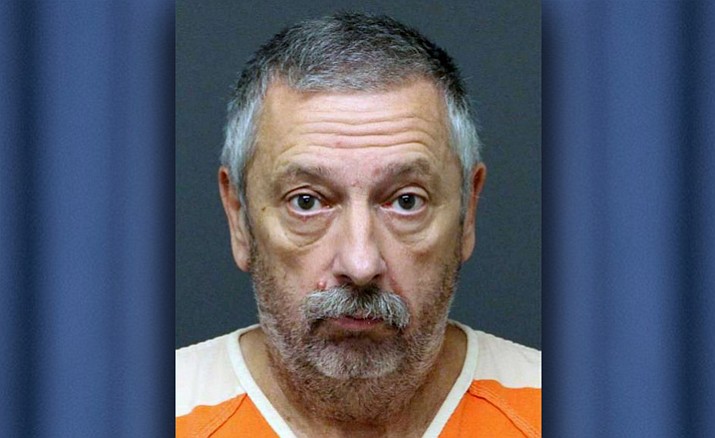 Originally Published: August 30, 2016 2:04 p.m.
KINGMAN – After busting up concrete all day Monday in the backyard of a home on East Lass Avenue, the Mohave County Sheriff's Office discovered a body during the early evening.
The medical examiner is busy identifying the body and determining the cause of the death, said Trish Carter, a spokesperson for the MCSO.
The body is believed to be John Holland, 65, of Kingman, after Richard Polaski, 63, of Kingman, confessed to authorities that he stabbed Holland to death in July of 2015 and buried the body in his backyard.
Polaski sits in the Mohave County Jail on a number of charges, including first-degree murder. He told authorities he forged documents and obtained power of attorney over Holland after his murder for financial gain, according to a search warrant affidavit filed by the MCSO.