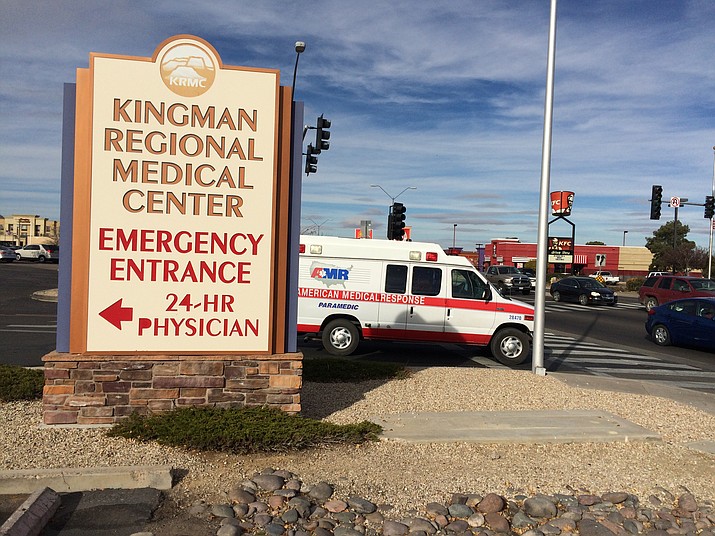 Photo by Hubble Ray Smith.
Originally Published: December 14, 2016 6:04 a.m.
Qualifying Incomes
Here are the qualifying incomes for government help on your premium if your employer does not offer insurance:
• Household of one: $29,425 to $47,080.
• Household of two: $39,825 to $63,720.
• Household of three: $50,225 to $80,360.
• Household of four: $60,625 to $97,000.
• Household of five: $71,025 to $113,640.
• Household of six: $81,425 to $130,280.
Qualifying incomes for government help to pay your premium and out-of-pocket costs if your employer doesn not offer insurance:
• Household of one: $16,244 to $29,424.
• Household of two: $21,984 to $39,824.
• Household of three: $27,725 to $50,224.
• Household of four: $33,466 to $60,624.
• Household of five: $39,207 to $71,024.
• Household of six: $44,948 to $81,424.
KINGMAN – If you didn't qualify for subsidies with the Affordable Care Act in 2016, don't give up.
The guidelines have changed and you may be eligible now, said Amber Schlaefer, publicist for Blue Cross Blue Shield of Arizona, the only ACA provider remaining in Mohave County after three other insurance companies dropped out of the marketplace.
The health insurance marketplace for coverage under the Affordable Care Act, also known as Obamacare, has been open since Nov. 1, and the next deadline is Dec. 15 for coverage starting Jan. 1, 2017.
Current medical coverage for 2016 ACA plans ends on Dec. 31.
While the last day to enroll or change 2017 plans is Jan. 31, there may be a lapse in coverage if consumers don't enroll by the Dec. 15 deadline, Schlaefer noted.
The enrollment period for 2017 lasts only three months, whereas earlier enrollment periods were longer. Extended deadlines were put in place to help people resolve unexpected tax issues, application errors and technical glitches when ACA was implemented in 2013.
There are two types of subsidies available from the federal government to help reduce qualifying individuals' overall cost of health insurance.
One is the premium tax credit that helps pay for all or part of your monthly insurance premium. The other is cost-share reduction, which helps pay a share of the medical costs such as doctor visit co-pays, deductibles and insurance.
They're given to individuals and families based on household income and family size. You can apply for subsidies through the health insurance marketplace at www.healthcare.gov.
Bill Shade, owner and broker of Mohave Insurance Center, said he's getting fewer calls and seeing fewer walk-ins for ACA enrollment.
"There certainly seems to be less participation," he said Tuesday. "Now that could be because people are already signed up, or this year with the price increase, people are giving up."
Eligibility for tax credits on ACA premiums are based on the federal poverty level, which has crept up in the four years that the marketplace has been open, Shade said.
Tax credits can reduce premiums to about $75 a month for many residents of Mohave County, and Shade said he has seen more premiums at zero this year.
"It's wonderful for people who get the subsidies, but it's horrible for those who don't," he said.
Individuals who earn less than $16,243 for a household of one and $33,465 for a household of four may be eligible for Medicaid, a federal government program that provides health coverage for people of low income. Medicaid is delivered through AHCCCS in Arizona.
Eligibility for Medicaid through is 133 percent of the federal poverty level, but Arizona also looks at what you own, Shade added.
You can apply for Medicaid anytime, not just in the ACA open enrollment period. Call the AHCCCS hotline at 1-800-794-6862 to find out if you're eligible.
More like this story