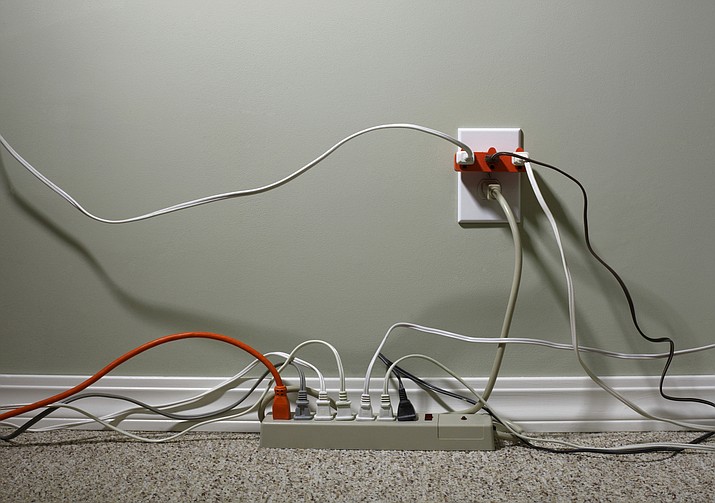 Originally Published: December 14, 2016 6:02 a.m.
KINGMAN – It's the time of season to turn up the heat, and that means checking appliances to make sure they're operating safely and efficiently, said Joe Barrios, spokesman for Unisource Energy Services.
Despite campaigns warning about the dangers, an average of 439 people die each year from unintentional carbon monoxide poisoning, according to a 1999-2004 report from the Centers for Disease Control.
Carbon monoxide is a colorless, odorless, poisonous gas and can be produced by a gas furnace or other fuel-burning appliances in the home.
In cold weather, UniSource customers are running their furnaces more often and at higher temperatures, which is why it's important to be cautious and make sure the furnace is property maintained, Barrios said.
"We want our natural gas customers to be safe and comfortable this winter," he said. "As the weather gets colder, we expect they will increase the use of their heating systems, so we just want to remind them of some useful tips that can help to keep them safe."
Here are some basic precautions:
• Never ignore the smell of gas. If you suspect that you have a leak, take action right away and call from a safe location. Do not use the phone, smoke, flip electrical switches or strike a match.
• Have your gas furnace and other appliances inspected and repaired, if necessary, by a qualified professional.
• Make sure chimneys and flues are connected, in good condition and don't contain blockages.
• Choose fuel-burning appliances that vent their fumes to the outside, and have them installed according to manufacturer recommendations.
• Never use a gas oven to heat your home, even for a short time.
• Never use a charcoal grill indoors.
• Install battery-operated CO detectors in your home.
More like this story