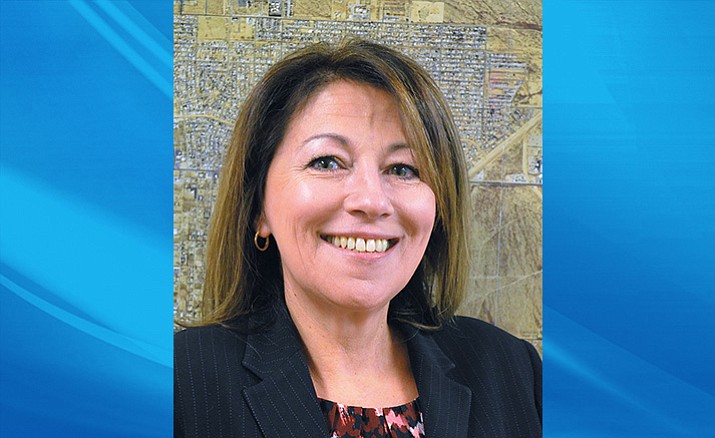 Originally Published: December 15, 2016 6:02 a.m.
KINGMAN – Until city officials learn more about the business and financial background of James Heldman, his proposal to buy the Kingman Airport and Industrial Park for $1 billion is dead in the water.
Mayor Monica Gates pulled the item from the City Council's Dec. 20 agenda, the second time the proposal has been quashed.
"I think it's important moving forward that we have clear criteria when someone comes to the city," Gates said Wednesday in a call to the Daily Miner. "We certainly want to entertain every opportunity for economic development, but we have to make sure they're legitimate before spending valuable time and resources of the city."
Heldman, chief executive officer of Crown Western Co., claims to be part of an investment group called Timber West Consulting that wants to buy the 4,000-acre airport property and all leases and contracts with the Kingman Airport Authority.
"All our problems would have just dissipated," Gates said of the $1 billion proposal.
After speaking with Heldman for about five minutes, Gates said she started to have her worries about the deal. Several words in the proposal were misspelled, including "hanger" and "resturant."
She wanted to see a formal letter of intent to purchase the airport and a line of credit, which Heldman failed to provide.
"It won't be on the agenda unless he's vetted," Gates said. "Wonderful things will happen at the airport, but it won't be with this gentleman."
Heldman said he has a good team that's worked on this proposal for months, including an asset manager with 26 years of experience in the banking industry, a former federal judge and an attorney.
"The money's there. That's not an issue," Heldman told the Daily Miner in a follow-up call. "It's a win-win for Kingman. If I run into a problem, I've got an alternative site picked out."
Asked about a lawsuit over $5,000 in credit card debt, Heldman said he bought some cars that he shouldn't have, and that the debt will be paid off after Dec. 20. He claims to have 850 million Euros tied up in foreign countries that will be brought into the United States in a "good, clean-cut deal. There's no hanky-panky," he said.
Gates said she's in the process of setting up a January meeting between councilmembers and the Kingman Airport Authority board to have an "open discussion" about improvements to the airport and industrial park.