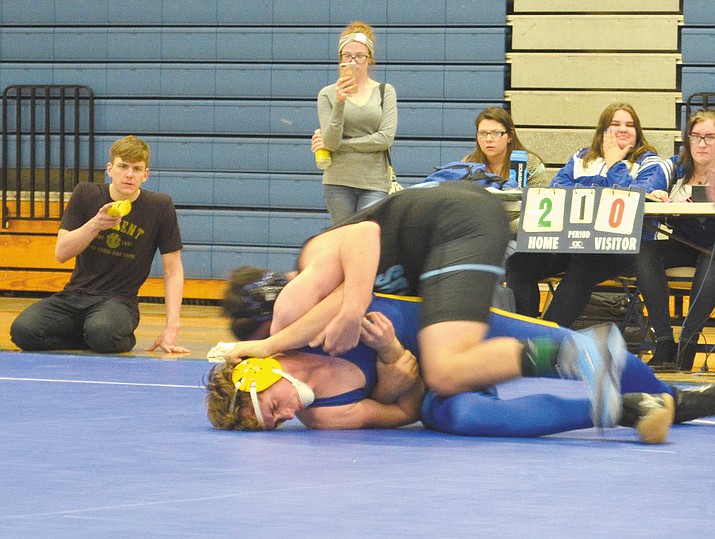 Photo by Aaron Ricca.

Originally Published: December 16, 2016 6 a.m.
Kingman High's Paul Jones (195 pounds) works to improve his position against Cactus Wednesday. The Bulldogs fell to Buckeye 66-18, and the match against Cactus was left unscored because of eligibility questions. In the loss to Buckeye, Enrique Ayala (126), Ramon Chavez (145), and Alonso Gamboa (182) each scored six points with wins by pin. The Bulldogs next wrestle at the Window Rock Invitational today and Saturday.