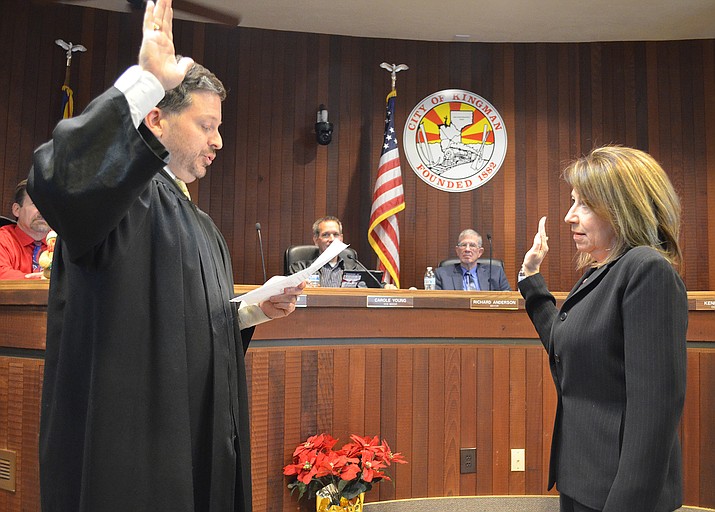 Photo by Aaron Ricca.

Originally Published: December 20, 2016 6:02 a.m.
KINGMAN – Kingman Crossing is one of the more important issues the City Council will address at tonight's meeting.
Mayor Monica Gates and company will meet with community leaders and listen to public comment in hopes of finding a way for the proposed traffic interchange east of Kingman on Interstate 40 to become a reality. The crossing could also become home to more retail space.
Earlier this month, Gates listed Kingman Crossing as one of the major issues that could impact Kingman's economic development.
"(City) staff wanted to have clarification that we as city council are ready to move forward with the project," she said.
The council will lay out new goals and objectives for City Manager John Dougherty and City Attorney Carl Cooper. There will also be discussion for the appointment of a vice mayor.
"The city manager and attorney are acting without measurable goals and objectives," said Gates. "That is the job of mayor and city council. To give direction."
The mayor wasn't sure if the issue of the proposed $1 billion airport purchase by businessman James Heldman would come up, but did say she directed Dougherty to check with law enforcement, and discovered Heldman had previously served prison time.

"We have confirmed the man was convicted of wire fraud and he did do time in a federal prison," Gates said. "We'd like to see great things happen at the airport, but this certainly wasn't the path."
The meeting is at 5:30 p.m. at City Hall, 310 N. Fourth St.