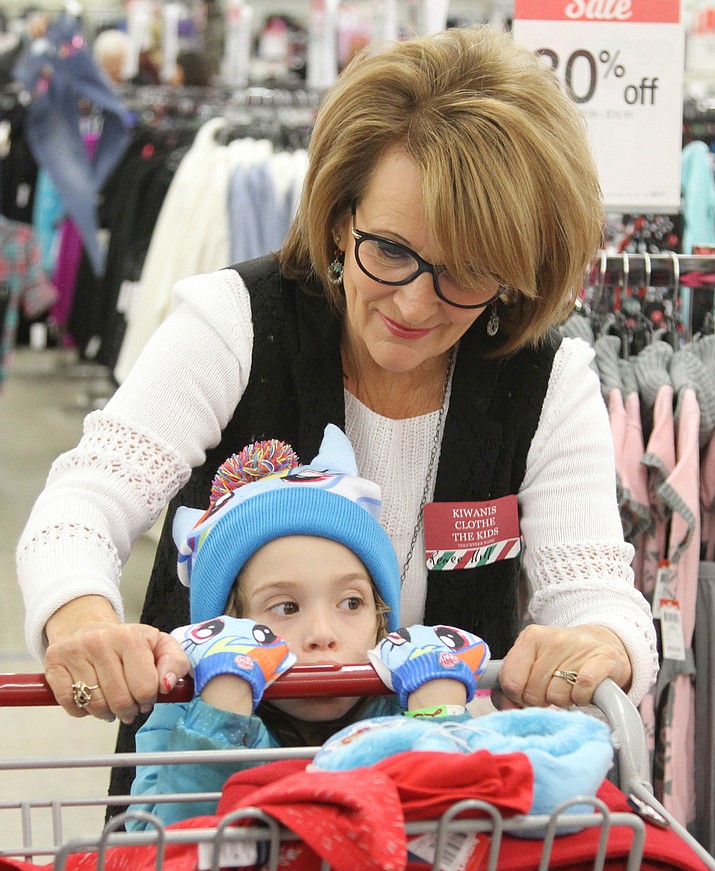 Photo by JC Amberlyn.
Originally Published: December 20, 2016 6 a.m.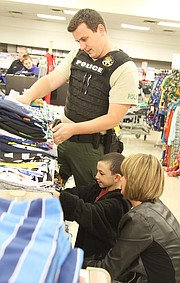 KINGMAN – The Powerhouse Kiwanis held its 20th annual Code 3 Clothe the Kids Saturday.
Marcia Beecham helped organize this event 20 years ago and it has provided clothes to children in need every year since then.
This year, two hundred and five children ages 5-12 were able to shop clothes with volunteers from Kiwanis or local emergency services officers. Another 149 kids 4 and younger also received clothes. The event is for clothing only, since other organizations help raise funds other things.
"This community is so wonderful, you ask and they give," Beecham said Saturday at Kmart. About half the kids were being brought to shop there and half to Walmart.
"Every penny that is collected goes directly to the kids." She also said it was a good way to expose kids to police and firefighters so that "they aren't scared of them, (and show) that they're good guys too."
For more information on Kiwanis and its community efforts, call 928-715-2029 or write to Powerhouse Kiwanis at P.O. Box 3993, Kingman Ariz. 86402.