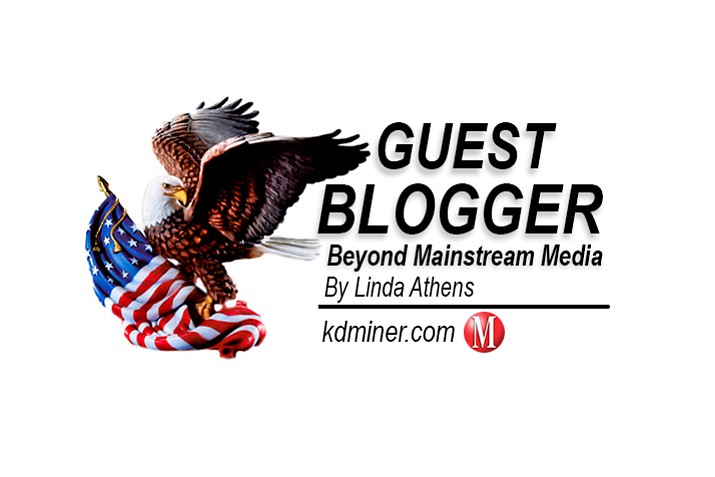 Originally Published: December 23, 2016 11:36 a.m.
If I'm not listening to talk radio in my car, then I'm playing CDs, often Merle Haggard or David Allan Coe with a little Elvis, Willie, Jones, John Denver, the Eagles, Seger and Sam Cooke thrown in for good measure. Those alone recently got me to Houston where I drove for a grandson's beautiful wedding.
And due to the season, this trip had a helping of Christmas CDs thrown in too.
Cruising along, listening to Kenny G playing the straight sax on the beautiful song, "I'll Be Home for Christmas," I started reminiscing about Christmases past and which were the most memorable. And there were many, often of long ago when my maternal grandparents were alive and we all ate at their house with the adults in the middle and cousins sprinkled around against the living and dining room walls on cardboard tables.
Years later, living far away from Kingman with my own husband and children, there were also good memories. One stood out. For years, in honor of Jesus Christ and His birth, I had a "Whosoever Will May Come" caroling party. I invited anyone and everyone, young or old. The only requirement, bring the name and address of someone shut in, ill or simply a soul needing some cheer and if you had one, bring your van.
I spent two days baking and making wassail and hot apple cider for afterwards at my house. It was heavenly chaos. The folks arrived, young and old. Everyone seemed to own a van. We quickly made a map, handed out Xeroxed Christmas carols, picked a lead vehicle and off we went. And it worked beautifully.
My oldest son, 17 at the time, had lived through a horrendous accident the prior year, leaving him in a coma for over three months. After that time, he lived in rehab, relearning to read and write, walk and talk. One of his counselors there was a man named John, unbelievably a quadriplegic himself. John's job and presence at the rehab hospital was crucial. It gave hope to critically injured people who felt they had no future. Seeing John, they worked harder to make it back.
The name my son submitted was John's name. Due to his situation, my son okayed it with John first. John was an unbeliever but insisted we come anyway for he didn't often get out socially due to his situation. He looked forward to the company.
He even had the woman who lived in and cared for his needs greet us with her homemade cookies and punch. While it was a long drive to John's house, through heavy city traffic, we went anyway and we sang ... and we sang. "Silent Night", "It Came Upon a Midnight Clear," "What Child Is This," "Joy to the World." And John the unbeliever looked touched. Very touched, we believed by the hand of God.
A few short weeks later, John, still a young man, unexpectedly died on the operating table while having a simple surgery that is a common one for the rest of us, but not for a quadriplegic. I called the carolers.
We all cried but we also agreed God had led us through 45 minutes of heavy Christmas traffic to John's house that cold Christmas night to sing him the timeless message of God's love in giving us His son. We think the tears in John's eyes showed us he listened.
And then, my mind went father back to, undoubtedly, my happiest Christmas memory ever.
At the time, I was a young Kingman teenager, sad that for the first time, both of my older brothers would be serving overseas in the US Air Force at Christmastime.
We had a town full of relatives but were used to my brothers being home and all that came with it. Laughter, board games, cards, storytelling, my younger brother and I singing Christmas carols until we drove Mother nuts, listening to our favorite radio shows together.
About two days before Christmas, my older brother Pat had been able to get a call through to our mother from his Thule, Greenland Air Base. Mom was so happy about that and they talked about how sad he didn't have any leave time to come home. We visited relatives on Christmas Eve, then went home where we were both quiet, deciding to just go to bed early. We appreciate military service, but there was no doubt we missed the boys.
And then, at 9 p.m., there was a knock on the door; both of us wondering who on earth it could be on Christmas Eve.
When Mom opened the door, there stood my oldest brother Pat, in the flesh, all the way from Thule, Greenland, the most northern military base on earth.
With his Irish red hair sticking out under the front of his cap, his green eyes smiling, he was grinning from ear to ear, letting us know he had pulled off his little secret to perfection.
For a moment, there was stunned silence and disbelief. And then, I screamed and jumped and hugged him and hugged him. My mother, ever the quiet lady but with innards made of steel remained speechless, even putting her hand on her chest. Oh my God, I thought. She's having a heart attack. But she soon recovered and the joy of his visit began.
Pat had been given a leave and as used to be the custom, you could bum rides on military planes if they could but cram you in and you were there at the right time. He made it happen – bummed a ride from Thule to Newfoundland, then to a NE US base, on west to Denver, then Vegas, took a bus from there to the bus depot on Beale Street in Kingman, then walked the last two miles home.
I was later to be so grateful for that Christmas because, after two stints in the Air Force, Pat would spend the rest of his life flying, but always away from the states for he lived and worked most of his life in foreign countries while also traveling the earth, his quest to experience everything on earth never quenched. And way too young, he died in downtown Moscow, Russia. while visiting there.
But that one Christmas, some 60 years ago, Pat first flew home to see me and our mom and made that Christmas one of my most memorable ever.