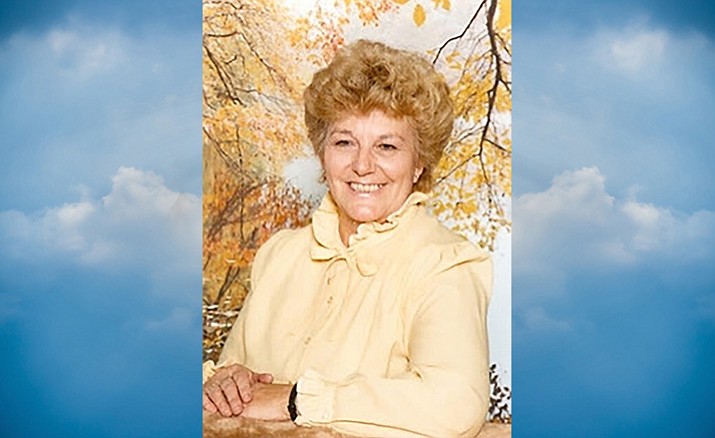 Originally Published: December 23, 2016 6 a.m.
Bella Margarat Gaal-Sulier passed away peacefully at her home in Bullhead City on Dec. 11, 2016.
She was 85.
She was born in Welland, Ontario, Canada, on Jan. 1, 1931.

She moved to Kingman in 2006 and relocated to Bullhead City in September.

She was the dear mother of Dan Hardy (Brenda), Larry Hardy (Linda), Louis Carusetta (Laura), Thomas Carusetta (Sandra), Corinne Lindstrom (John), Marcelene Deering (Bennie), Audrey Bartreau (Ellis) and had many grandchildren and great grandchildren.
Bella was preceded in death by her parents. Margaret and Joseph Gaal; brother, Joey Gaal; sister, Nancy Armbrust; sister-in-law Jerry Gaal; stepchildren Fran Christie and Dan Carusetta.
She is survived by her sisters, Mary Carrigan (Charlie); Helen Pearce (Ed), Grace Camche (Bill), brother, Bill Gaal; sister-in-law Beverly Gaal.
After a long illness we find solace in the fact that she is now at peace and with our Lord.
Cremation has taken place.
Bella's children plan to meet in the spring for a celebration of her life and final resting.