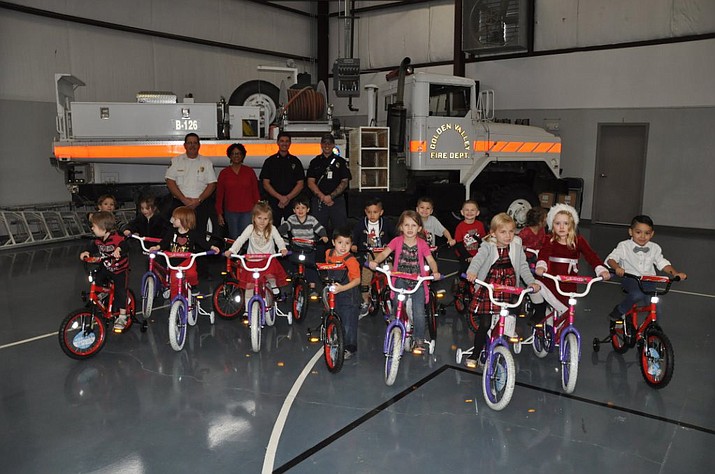 Photo by Butch Meriwether.
Originally Published: December 25, 2016 6 a.m.
Western Arizona Council of Governments (WACOG) Golden Valley Head Start students proudly pose Thursday after they received early Christmas presents and bicycles at a party held at the Golden Valley Fire District (GVFD) Public Safety Training Center at 423 S. Colorado Road. The head start program for children ages 3-5 located at Black Mountain School, received 20 bicycles (some children were not present for the giveaway, but will receive their gifts and bicycles at a later date) from an anonymous donor, and the presents were donated by Valley Pioneer Water Company customers. GVFD provided the venue to Head Start for their bicycle giveaway and assisted with passing out the bikes during the event.