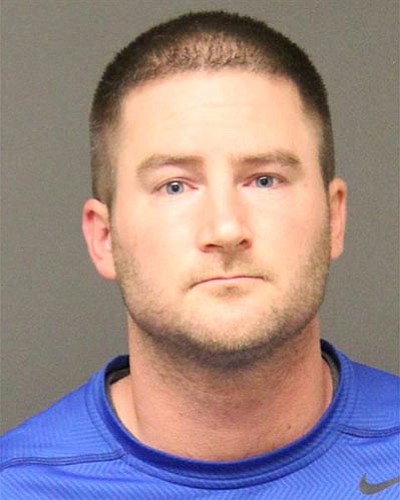 Originally Published: February 4, 2016 6 a.m.
GOLDEN VALLEY - A Florida man was arrested on felony warrants for money laundering after he was stopped by Mohave County Sheriff's deputies Friday morning on Interstate 40 near milepost 41.
David Lee Crouch, 29, of Seminole, Fla., was taken into custody without incident and booked into Mohave County Jail. His car was towed from the scene.
Deputies conducted a traffic stop at 11:30 a.m. Friday and a K9 handler from Kingman Police Department assisted to conduct a free-air sniff of the vehicle.
The dog alerted his handler and a search of the vehicle revealed a large sum of cash in the trunk.
The Mohave Area General Narcotics Enforcement Team (MAGNET) assisted with the investigation.