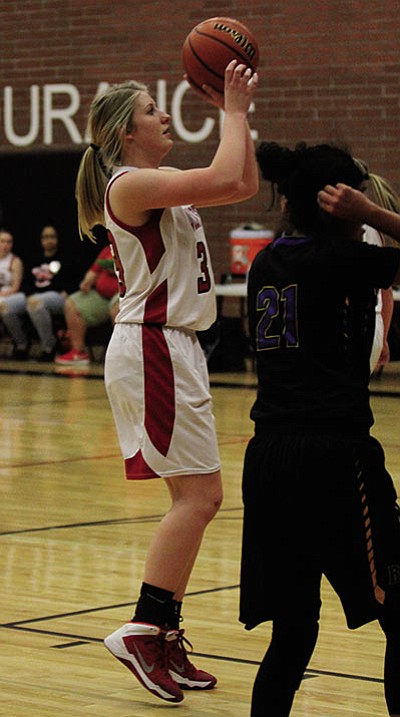 Originally Published: February 11, 2016 6 a.m.
KINGMAN - The first time the Lady Vols faced off with Buckeye, they committed an unheard of 53 turnovers due to the Hawks' pressure in a 43-20 loss. Lee Williams cut that number nearly in half Tuesday in a Division III, Section VI tournament semifinal at Buckeye Youngker, but it wasn't enough as Buckeye won, 51-33.
Lee Williams (8-10) turned it over 27 times and went toe-to-toe with the No. 11 Hawks (15-4) in the early stages of the game.
The Lady Vols led 10-9 nearing the end of the first quarter, but Buckeye scored the last bucket of the quarter to make it 11-10.
The Hawks turned that into a 14-0 run to lead 26-16 at the half and never looked back.
Sophomore Sadie Snay led Lee Williams with 21 points. Freshman Chania Scott scored seven, and senior Marli Lauck had five.
The loss ends the Lady Vols' season. They are currently ranked No. 41 in the 67-team D-III, well outside the top 24 and state tournament seeding.
Buckeye faces Estrella Foothills for the Section VI championship Saturday.