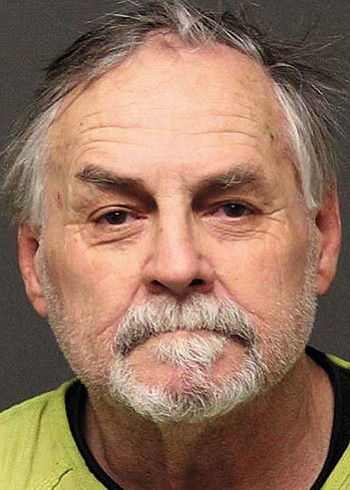 Originally Published: February 15, 2016 5:58 a.m.
KINGMAN - A Golden Valley man was arrested on six charges of felony DUI and four misdemeanors related to domestic violence Thursday after he allegedly fled from Mohave County Sheriff's deputies.
Cleo David Bethel, 67, was the suspect in a domestic violence call that came in at about 9:30 p.m. from a home in the 4200 block of Highway 68. Deputies learned Bethel left the home and was headed to his residence in the 4100 block of Bluff Road, so they parked nearby. A few minutes later they spotted Bethel, allegedly traveling at 45 mph in a 25 mph zone and attempted to stop him. Bethel, according to sheriff's office spokeswoman Trish Carter, failed to hit the brakes until he got to his home and deputies conducted a high-risk stop.
They ordered Bethel out of his vehicle and he allegedly refused to follow their commands. He was pushed to the ground and taken into custody. Bethel reportedly refused to perform field sobriety tests and was taken to the sheriff's office in Kingman where an analysis allegedly revealed his blood alcohol content was 0.139 percent.
A record check revealed his license was suspended for a prior DUI - and that he had been arrested three other times for DUI. Three of the felony DUIs regard the status of his license and three regard the allegation he has three prior DUIs. Bethel also was charged with felony unlawful flight from law enforcement. The misdemeanor charges are for assault, disorderly conduct, threatening and criminal damage.