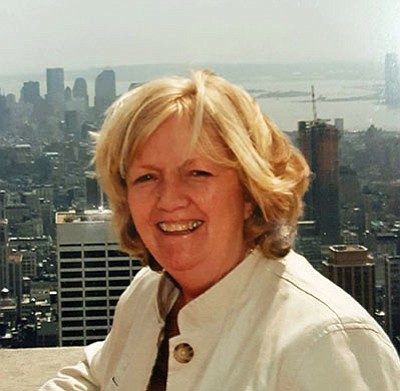 Originally Published: February 18, 2016 5:29 p.m.
Dixie Christensen, 67, of Phoenix passed away peacefully in her home with her loving family by her side on Jan. 26, 2016. She was born in Benson, Ariz., on Nov. 1, 1948, to Cecil and Charlene Smith and has one sister.
Dixie graduated from Willcox High School. She met the love of her life, Darell Christensen, at Northern Arizona University and they were married in 1967. They have been married 48 years. They lived in Kingman for six years before moving to Phoenix. They have three children. She was a devoted mother who would do anything for her family. She enjoyed sewing, crafting and helping others. Dixie was previously employed at Deer Valley High School and was very faithful in the LDS Church, where she worked with the youth, children and adults.
Her parents, Cecil and Charlene Smith of Willcox, Ariz., preceded her in death.
She leaves her beloved husband Darell; her sister Janell Helman (Peter); her daughters Michele Day (Tracy) and Janine Beck (Brandin); and son Kevin Christensen (Melissa). She is survived by 11 special grandchildren who live in Washington, Oregon and Phoenix.
Memorial services will be held at The Church of Jesus Christ of Latter-day Saints meetinghouse at 214 W. Grovers Ave., Phoenix, Ariz., at 10 a.m. Saturday, Feb. 27, 2016.
The family is collecting stories and memories of Dixie at www.bestfuneralservices.com/obituary/dixie-christensen.