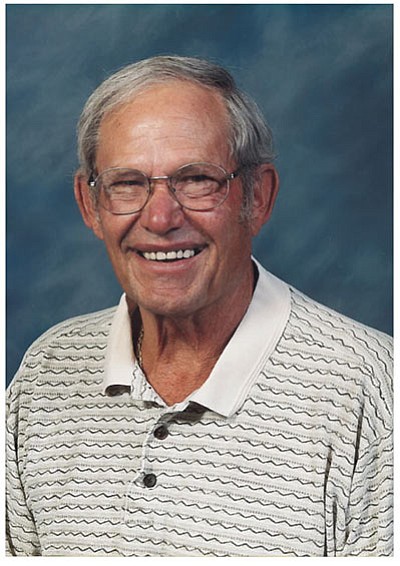 Originally Published: February 19, 2016 6 a.m.
Phillip E. Shilling passed away Thursday, Feb. 4, 2016, very peacefully at his home in Kingman with his family by his side. He was 82.
Phil was born on Feb. 12, 1933, in Warsaw, Ind., to Hubert and Evelyn Shilling, who preceded him in death. Three brothers, Robert, Donald and Peter, also preceded him in death.
Phil is survived by his three sons, John (Maureen), Phillip and Bill of Kingman; his grandchildren, Keli Shilling (Zach) of Reno, Nev., Sarah Shilling of Flagstaff and John Shilling of Kingman; his great-granddaughter Tuscani of Reno; his sister Ella Mae Ransbottem of Warsaw, Ind.; and many nieces and nephews. Phil also leaves behind an enormous number of friends and colleagues and his beloved dog, Sammie.
Phil was deeply involved and devoted to his family and was proud to have served in the U.S. Navy as a corpsman during the Korean Conflict.
Phil and his family were happy to call Kingman home since 1968. Phil worked for Citizens Utilities Telephone Division until his retirement in 1992, at which time he worked as a private utility inspector and spent as much time as he could at their beach home in Mexico.
Phil was most proud of his family and enjoyed the Arizona outdoor activities available here. He loved fishing and hunting and believed the time spent with family was more important than bagging any game.
The family would like to sincerely thank all the wonderful staff and volunteers at KRMC Hospice who helped our dad tremendously over the past year.
Phil requested that no services be held so to honor his request his family will announce a celebration of his life at a later date. In lieu of flowers, the family requests donations be made to KRMC Hospice.