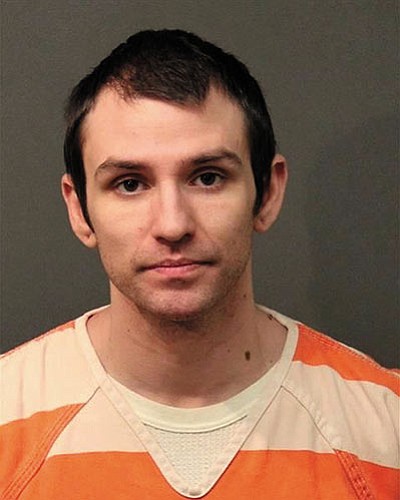 Originally Published: February 24, 2016 6 a.m.
KINGMAN - Mohave County Superior Court Judge Lee Jantzen denied a request from an attorney representing an accused child killer - who could face the death penalty if convicted - from visiting his dying mother in a Las Vegas hospital.
Jantzen on Monday also allowed Mohave County Legal Defender Ron Gilleo, co-counsel to Gerald Gavin, to withdraw from the case against Justin James Rector. Gilleo on Friday discovered the office he heads has a conflict in the case, according to Jantzen's ruling.
The judge ordered the office of Indigent Defense Services to appoint a new co-counsel for Gavin. The law requires two defense attorneys be appointed in death penalty cases.
Gavin, in a meeting in Jantzen's chambers on Monday, asked the judge to approve detention officers transporting Rector to a Las Vegas hospital in order to say goodbye to his mother, who is apparently on life support and not expected to recover.
Prosecutor Greg McPhillips objected, according to Jantzen, who denied the request.
Rector is accused of strangling 8-year-old Bella Grogan-Cannella in early September 2014 and burying her partially clad body in a shallow grave in a Bullhead City wash.
Jantzen did not elaborate on the nature of the conflict Gilleo discovered and calls to Gilleo's office were not immediately returned.
The next hearing in the case was rescheduled from March 4 to May 6.