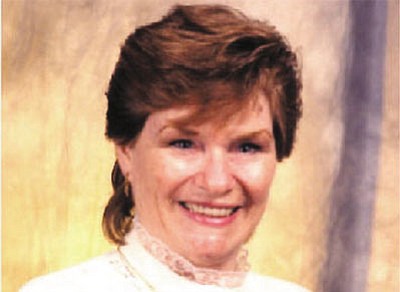 Originally Published: February 24, 2016 6 a.m.
Lynda Frances Stewart, 78, passed on Feb. 15, 2016, in Kingman.
She is survived by family Catherine Rehm, daughter, Sandra Anderson, daughter, Jody Williams, granddaughter, Wendy Wilson, granddaughter, Joshua Rehm, grandson, and 10 great-grandchildren.
She will be missed and loved. No service will be held. Memorial donations may be made in Lynda Stewart's name to PETA.
Arrangements were placed under the care of Lietz-Fraze Funeral Home and Crematory.
Thoughts and condolences may be submitted to the family at www.lietz-frazefuneralhome.com.