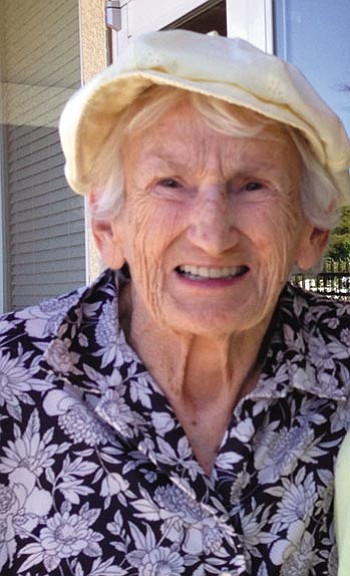 Originally Published: February 28, 2016 5:59 a.m.
Bernadine Marcott, 93, passed peacefully on Feb. 13, 2016.
She was born in Bay City, Mich., to Paul and Josephine Jablonski on June 6, 1922. Bernadine is survived by her loving husband, Edward, 97; her daughter, Marilyn, a Kingman resident; and son Roger of New Mexico.
Bernadine was predeceased by her three sons Charles, Edward, and Gary. She and Edward have nine grandchildren and numerous great grandchildren. They have lived in Kingman since 2000.
Bernadine was an avid bingo fan and loved to play card games. The couple had just celebrated their 76th wedding anniversary on Feb. 3, 2016.
The family requests that in lieu of flowers, a donation be made in her name to the Arthritis Foundation.
More like this story