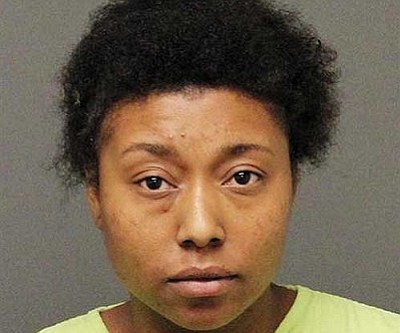 Originally Published: January 1, 2016 5:45 a.m.
Three days before Christmas, DPS officers say Angel Davis of Las Vegas did something mothers don't do: She pulled over on U.S. 93, let her child out of the car, and then left her stranded on the side of the road at milepost 15, in the dark, miles from anywhere.
A passing motorist saw what happened and picked up the girl, 9, and then called 911.
Arizona Highway Patrol troopers responded to the call of an abandoned child and it wasn't difficult to spot who abandoned her - Davis was driving south in the northbound lane. She reportedly stopped when troopers pulled her over, only to drive around the patrol vehicle, cross the median and drive south in the southbound lane.The pursuit continued and Davis was stopped for good after going off the road. This time, however, they were able to box her in and take her into custody.
Davis, 29, faces multiple charges, according to trooper Quentin Mehr. She was arrested on charges of unlawful flight from a law enforcement vehicle, domestic violence, child abuse, child abandonment, endangerment and DUI.
Mehr said Mohave County Sheriff's deputies brought the child to Kingman, where she was placed into the custody of Child and Family Services.
More like this story