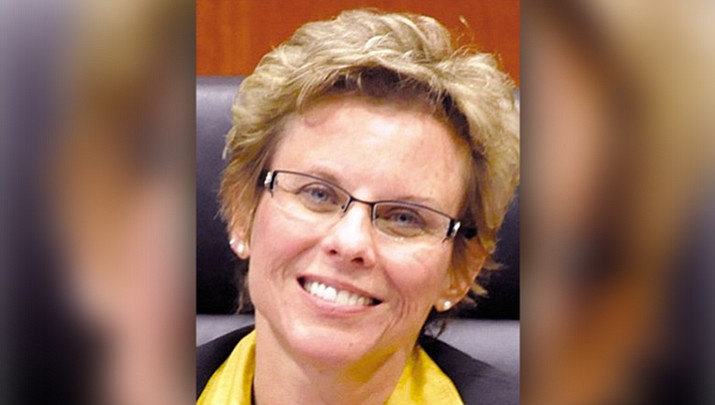 Originally Published: January 4, 2016 6 a.m.
KINGMAN - It's a new year and the Mohave County Board of Supervisors has yet to resolve the employee policy for accrual and carryover of paid time off.
The issue has been on the table since August with Supervisor Hildy Angius proposing to reduce the amount of PTO new employees would accrue from the current 8 hours every pay period to 4.62 hours in their first four years of employment.
Supervisor Gary Watson, the primary opponent of changing the policy, proposed 6.15 accrual hours per pay period for the first three years on the job.
Carryover hours, or time accrued and not used, could not exceed 300 hours, down from 400 hours. The changes are for new employees hired after Jan. 1, and would not affect current employees.
A recommendation from Human Resources will be brought before the board at its regular meeting, which starts at 9:30 a.m. today in the County Administrative Building, 700 W. Beale St.
The recommendation is to go with Angius's proposal of 4.62 hours of PTO per pay period in the first two years of employment, increasing it to Watson's proposal of 6.15 hours for years three and four.
PTO would grow to 7.12 hours for years five through nine; 8.08 hours for years 10-14; and 9.23 hours for 15 or more years of service.
The recommendation is a combination of Watson's proposal from the Nov. 2 board meeting and Angius's proposal from the Dec. 21 meeting.
Other items on the board's regular agenda:
• Planet Ranch severance and transfer of water rights to the Big Sandy. The item was continued from a special meeting on Dec. 17 to decide what, if any, action the county can take regarding Freeport McMoRan's transfer of water from wells near Wikieup in Mohave County to the Bagdad mine in Yavapai County.
• Hiring a risk management director. The board went into special session at its Dec. 21 meeting to fill the position, but did not make a decision. Bob Prince retired in June.
• Appointment of members to various regional, state and Mohave County boards such as Mohave County Board of Health, Corrections Office Retirement Board and Public Safety Retirement Board.
• Legal status of Oatman Fire District and possible appointment of an administrator for the district.