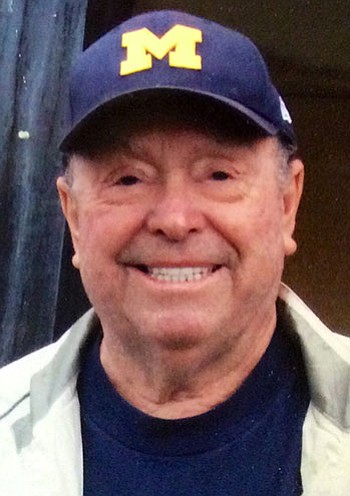 Originally Published: January 10, 2016 5:55 a.m.
On Dec. 30, 2015, husband, father, and grandfather Dean E. Finkbeiner passed away.
Dean was born on March 3, 1936, in Detroit. He attended the University of Michigan, graduating in 1958 with a degree in education. He played baseball for the UofM from 1956 through 1958. He was drafted by the Cleveland Indians after graduating and played in the minors before heading down south to play in Agua Prieta, Mexico. He then decided to continue his education, receiving his MBA from the University of Arizona in 1959.
Dean moved to Douglas, Ariz., after graduating from the UofA, where he met and married his wife of 53 years, Raquel Finkbeiner. He taught at Douglas High School for two years before taking a job with General Adjustment Bureau. He transferred to Las Vegas, then to Kingman, where he worked for GAB for 18 years. In the early 1980's, Dean decided to start his own real estate appraising business, which he fulfilled until retirement.
Dean was known for his humor, joy of life and being an avid University of Michigan supporter. He is survived by his wife Raquel, two children, Krista and Dean "Butch", and five grandchildren.
Dean was a member of Elks, Rotary, CASA, Green Valley Country Club, and Phi Delta Theta alumni president. This true UofM Wolverine, benevolent gentleman, cherishes all to stay beautifully driven. Oh, and Go Blue!!
A celebration of life will be announced at a later date.
More like this story