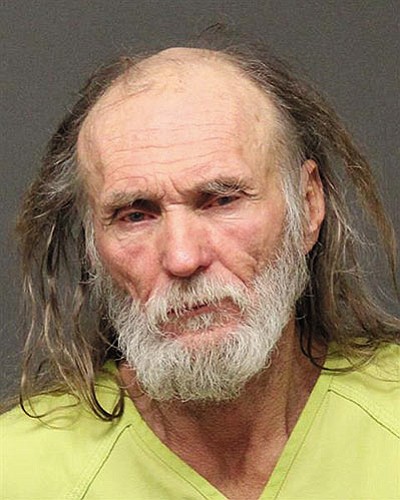 Originally Published: January 13, 2016 6 a.m.
KINGMAN - A 61-year-old Kingman man faces felony weapons charges after he allegedly fired two rounds from a handgun in an effort to "scare" a former girlfriend and her friend.
Mohave County Sheriff's deputies responded to a home in the 2100 block of Lass Avenue at about 1 a.m. Sunday. The caller told them she and the friend, a 50-year-old man, heard Jimmy Clouse, an ex-boyfriend, at the residence behind her.
The friend told deputies that he went outside and Clouse yelled profanities. Then the friend reported hearing two gunshots and seeing "blue flashes" come from a gun's barrel.
Deputies contacted Clouse at a residence in the 2100 block of Snavely Avenue. The man initially denied going into the backyard and said there were no weapons in the home. He reportedly gave deputies consent to search the home, however, and they allegedly found a .38-caliber special revolver inside a clothes dryer. Clouse allegedly told deputies he was not going to hurt anyone, but he reportedly admitted to firing two shots into the ground to "scare" the ex and her friend.
Clouse, who has a number of felony convictions on his record, was charged with aggravated assault with a deadly weapon, disorderly conduct with a weapon and misconduct with a weapon, all felonies.
He was taken into custody without incident.
More like this story