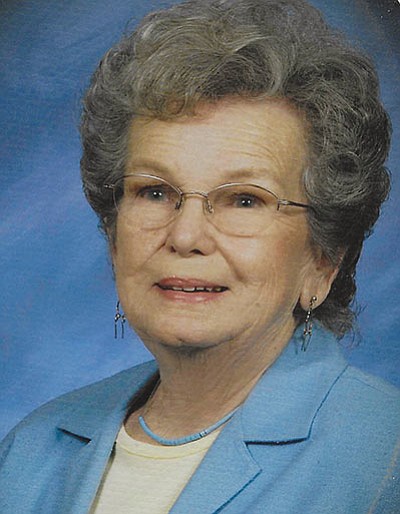 Originally Published: January 14, 2016 4:11 p.m.
Kay D. Losson passed away on Jan. 10, 2016, after a short illness. She was born Christmas Eve, 1930, in Clairton, Pa. Miss Kay was preceded in death by her husband, Paul; sons Paul Jr. and Christopher; and granddaughter Kristy Jerscheid Reeves. Miss Kay is survived by her daughters, Teri Howell and Toni (Ralph) Jerscheid; three grandchildren; and 10 great-grandchildren.
In 1977, Miss Kay and Mr. Paul moved from California to Kingman.
A celebration of Miss Kay's life will be held on Saturday, Jan. 23, 2016, at Kingman Presbyterian Church, where she was very active and served as deacon and church decorator. In lieu of flowers, the family is requesting a donation be made to Kingman Special Olympics.