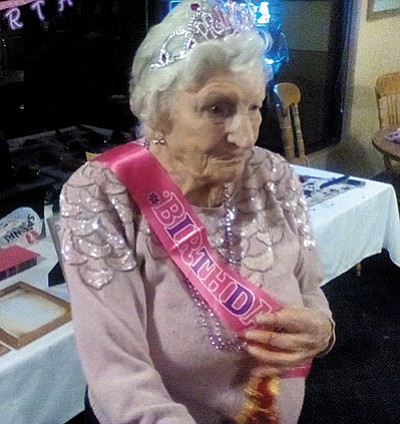 Originally Published: January 24, 2016 6 a.m.
Marjorie Galbraith celebrated 365,025 days on Earth, and her 100th birthday, at Calico's on Jan. 16.
Children's author Melissa Williams was among the guests and read from her book, "What if Kids Ran the World?"
Besides those in attendance, greetings came from all over, including a letter from the Chicago Cubs, whom Mrs. Galbraith had fallen in love with when she lived in Chicago.
There were birthday cards galore, including one from President and Mrs. Obama.