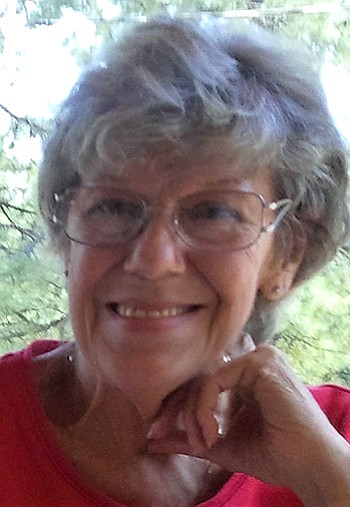 Originally Published: January 24, 2016 5:58 a.m.
Pattie D. (nee Elliott) Rodriguez-Elliott passed on Jan. 8, 2016. She was born in Portland, Ind., on Oct. 19, 1939. She was in the Navy prior to her marriage to Andrew (Rod) Rodriguez on October 19, 1968. Their marriage of 35 years ended with Andrew's death in August 2003.
Early in life, Pattie was a full charge bookkeeper with Colorado River Business Services, Hwy Auto Parts in Bullhead City and Gergurich & Max among others in San Diego. Later Pattie was a self-employed accountant.
Proceeding her in death were her parents, Donna Smith-Elliott-Irelan and Marvin (Pat) Elliott; a brother, Edward Elliott; a half-brother, David Irelan; a nephew, Dakota Thomas; and Pattie's fiancé, Bob Green, a classic car enthusiast in Kingman.
Bob and Pattie enjoyed traveling to many car shows together.
Pattie also is survived by her twin sister, Bettie Elliott; a half-sister, Julie Pimonte; half-brothers Tom, Larry, Jack Elliott; three nieces, Michelle Hixson, Vicki Irelan-Buzzard, Angie Elliott-Mavis; three nephews, Tim Randolph, Edward (Eddie) Elliott and Daniel Elliott; her aunt, Donna Ruth Kuhlman; a grand-niece, Nicole Correll; a stepdaughter, Debbie Rodriguez; a step-son, Jon Andru Rodriguez; and other nieces and nephews too numerous to mention.