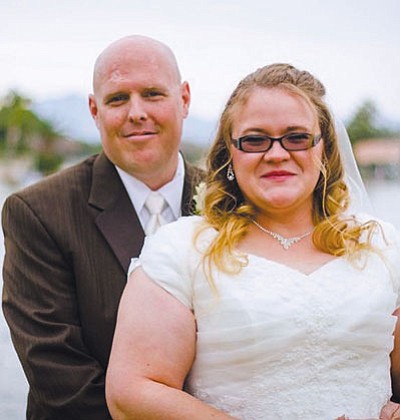 Originally Published: January 24, 2016 5:59 a.m.
Megan Shupe and Andrew Gardner were married Jan. 16.
Megan is the daughter of Sherrie Shupe and Robert (Cindy) Shupe. She is a Kingman High graduate and was a member of the band. She met her future husband at Northern Arizona University, which they both attend.
Andrew is the son of Eileen Gardner of Goodyear and the late Thomas Gardner.
A reception for the couple will be held at 6 p.m. Saturday in the Latter-day Saints Church on Rutherford Street.
The couple plan to travel the U.S. for their honeymoon before settling in Avondale.
More like this story