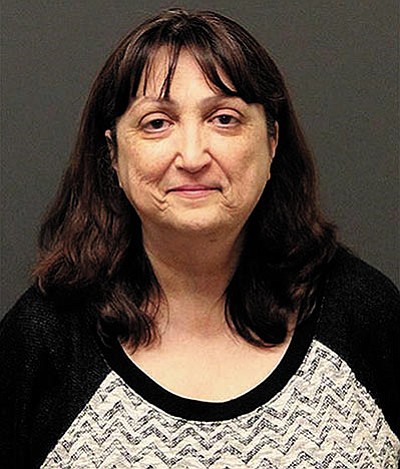 Originally Published: January 27, 2016 6 a.m.
KINGMAN - If convicted of some or all of the 23 felony counts she faces after allegedly embezzling more than $1.1 million from the city of Kingman, Diane Maxine Richards could lose more than her freedom.
The former budget analyst could also lose her home, her car and her state pension through the Arizona Retirement System.
The state Attorney General is prosecuting Richards, whom Mohave County Superior Court Judge Billy Sipe arraigned on Thursday on 18 counts of theft, three counts of forgery and two counts of misuse of public money.
State Assistant Attorney General Michael Powell placed a restitution lien on Richards' assets in court papers filed Friday. If she's convicted, Sipe would likely hold a separate restitution hearing.
Powell placed liens on Richards' Kingman home, her 2013 Toyota RAV4, and her retirement account with the state pension system.
The city could use the assistance as its insurance against employee theft is capped at $500,000, leaving it more than $600,000 out of pocket.
According to the city, it is difficult to ballpark what Richards' benefit would be after 20 years in public employment, but according to the system, the average monthly retirement benefit for participants is roughly $1,640.
Assuming Richards' sum is close to average, she would have to be retired for about 30 years, with every dime of her retirement going to the city, before the $600,000 were paid off - and nearly 56 years to pay off the $1.1 million - and even then there would be about 10 more months' worth of payments.
Richards, 59, is out of jail after posting a $10,000 bond following her Jan. 20 arrest. Her next court hearing is set for Feb. 29, when Sipe, Powell and defense attorney Steve Garcia conduct a case management conference.