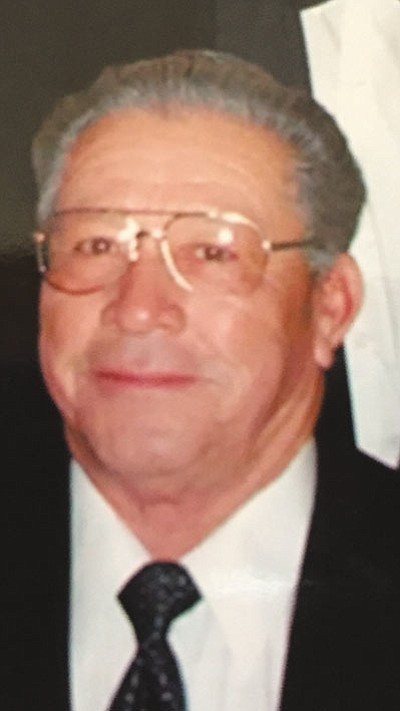 Originally Published: January 27, 2016 6 a.m.
Our beloved husband, father and grandfather, Herbert Padilla, 76, went to be with our Lord in Heaven on Jan. 23, 2016. He is survived by his spouse and love of his life of 57 years, Judith.
Born and raised in Kingman, he was the son of Jeanne McFadyen and Herbert Padilla. He was employed by Glancy Construction and Ford Proving Grounds, retiring from Ford in 1998. He also enjoyed working with his brother and sons at Freiday Construction.
He is survived by his wife, Judith Padilla; and eight children, Diana Ewing (Lane), Laurie Helmer (Keith),
Herbert Padilla (Deborah), David Padilla (Judy), Andrea Padilla (Richard), Michael Padilla (Gina), Matthew Padilla (Tracie) and Dina Overhamm (Eric).
Herbert is also survived by 34 grandchildren, 24 great-grandchildren and counting, as well as all of his aunts, uncles, nephews and nieces.
He is predeceased by his mother, father, and brother, Scotty McFadyen.
A memorial service will be held at 11 a.m. Friday, Jan. 29, at Praise Chapel (419 Harrison St., Kingman, AZ 86401). A celebration of life will follow at the Elks Lodge (900 Gates Ave., Kingman, AZ).
A special thanks goes to the members of the Praise Chapel Family, our extended family and friends, KRMC Hospice (especially Sarah Stacks, his primary RN) for all of their love and support. In lieu of flowers, please send donations to KRMC Hospice in his name.