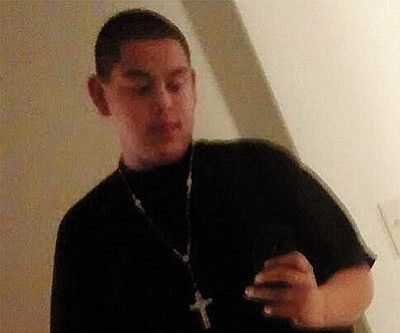 Originally Published: January 29, 2016 1:08 p.m.
UPDATE 2-1-16:The final suspect was taken into custody on Saturday, according to the Kingman police department.
KINGMAN - Kingman Police seek the public's help in apprehending a 15-year-old boy who allegedly shot a woman Wednesday night during a home invasion and robbery. Two others, an 18-year-old and 16-year-old, were arrested Thursday and have reportedly admitted to the crime.
Kingman Deputy Police Chief Rusty Cooper said Samuel Jacob Bravo, 15, of Kingman is considered armed and dangerous.
The incident occurred at a home in the 1600 block of Fairgrounds Avenue at about 9:45 p.m.
According to police, Bravo and Kingman residents Ashlin Gene Whitesinger, 18, and 16-year-old Andrew Rene Granados forced their way into the home and made the woman inside, 46, drive them to a bank ATM to withdraw cash. The victim's son, said Cooper, is an acquaintance of the three.
After returning to the residence, the boys allegedly threatened to sexually assault the woman. Bravo allegedly injured the family dog before they burglarized the home. Bravo allegedly shot and wounded the woman before they left, taking her car with them. Cooper said the woman was shot in the arm.
The stolen car was found abandoned several blocks away and Thursday KPD detectives identified the suspects. Granados and Whitesinger were arrested.
A search warrant was served at a home in the 3500 block of Wells Street, where stolen property was allegedly recovered.
Granados was booked into the Mohave County Juvenile Detention Center and Whitesinger into the Mohave County jail. Granados and Bravo will be tried as adults, said Cooper.
"We consider him extremely dangerous," said Cooper of Bravo, noting he is the suspect in a similar crime that occurred last week that the Mohave County Sheriff's office is investigating.
A $1,500 reward has been offered for information leading to the Bravo's capture, said Cooper. He is described as Native American, 6-foot-4, 230 pounds, with brown eyes and brown hair.