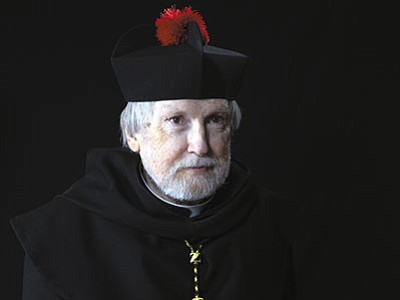 Originally Published: July 6, 2016 6 a.m.
Right Rev. Paul E. Johnson OSM, (Abbot and Patriarch of St. Michael's Catholic Church) was called to our God for eternity on July 2, 2016. Fr. Johnson was in his 37th year of his priestly ordination as a traditional Catholic priest and is survived by his family in Denver, Colo.
Requiem Mass will be held at 10 a.m. on Friday, July 8, at St. Michael's, 711 Andy Devine Ave. Servite Rosary at 9:30 a.m.
No flowers, please.