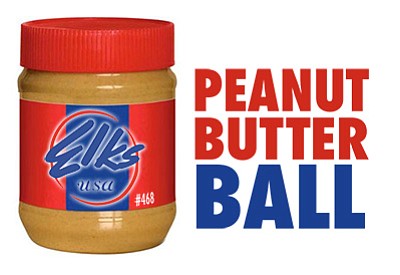 Originally Published: July 18, 2016 5:59 a.m.
KINGMAN - Kingman Elks Lodge No. 468 will host the 3rd Annual Peanut Butter Ball from 6-9 p.m. Saturday to benefit the Kingman Area Food Bank.
The cost is $15 per person and attendees do not have to be a member of the lodge, located at 900 Gates Ave., to attend.
The Elks Lodge donated more than 1,000 jars of peanut butter last year to the Kingman Area Food Bank to help feed needy and less fortunate local residents.
This year, Kingman Elks Lodge #468 will be donating $2,000 worth of peanut butter, bought with the Elks National Foundation Gratitude Grant for 2016 they received, along with the donations of jars of peanut butter or monetary contributions at the ball.
Attendees will be treated to music, food, a fundraiser drawing, and more. Those who donate a jar of peanut butter or make a cash donation will receive a free fundraiser ticket.
People who do not plan on attending but would like to donate cash or jars of peanut butter, can do so by dropping off their donations anytime prior to the event at the Elks Lodge.
For further information about the ball or other charitable events hosted by the Elks Lodge throughout the year, call 928-753-2547.