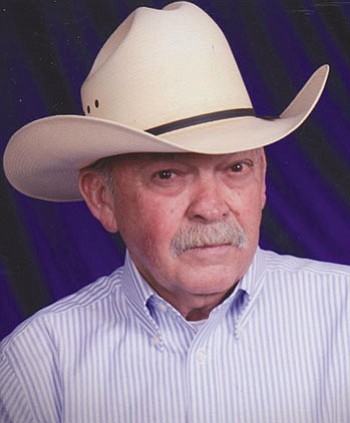 Originally Published: July 28, 2016 6 a.m.
Milton (Buddy) Adam Dodge, 70, of Kingman, passed away there on July 21, 2016 unexpectedly but peacefully.
He is survived by his loving wife, Claudia Dodge, his daughter Dawn Murray and his grandchildren, Dillan Yarbrough, Audey Yarbrough, Adrienne Murray and his two step-grandchildren Desarae Murray and Havyn Settle. Also by his sister Melody (Michael) Coffin, Tina (Scott) Copeland, Joseph (Debbie) Standlee, Curtis (Brenda Standlee) and many more extended family members.
Buddy is preceded by his grandmother and grandfather Frank (Agnes) Flake Baird, his parents Marjorie Baird Standlee and Boyce Carlson Dodge, his stepfather Ray Standlee and his brothers Sonny Dodge and Key Standlee as well as his mother and father-in-law Bud and Retha Williams and his son-in-law Myron Murray II.
After graduating from Parker High School he went in to the Navy as a radar man. He was proud to serve his country. After that he moved to Kingman, Arizona where he met and married his beautiful and loving wife Claudia Williams on June 13, 1970. He was working at Duval at the time. Two years later they had their first and only child, Dawn Michelle Dodge. His employment took him and his family all the way to Shreveport, La., where he met many wonderful people. He and his family eventually moved back to Kingman and he worked for the Kingman Golf Course until he retired and was able to enjoy time with his precious wife Claudia and his beloved after-church Sunday NASCAR races with Earnhardt.
He is greatly missed. Not a minute goes by that he is not thought of and loved dearly by his family. He is now our angel in Heaven who will look upon and guide us and keep his family safe. Services will be held at Cross of Christ Lutheran Church at 4045 N. Van Nuys Road, Kingman Arizona 86401 at 1 p.m. on Saturday, July 30 for all that would like to join in remembrance of his life.