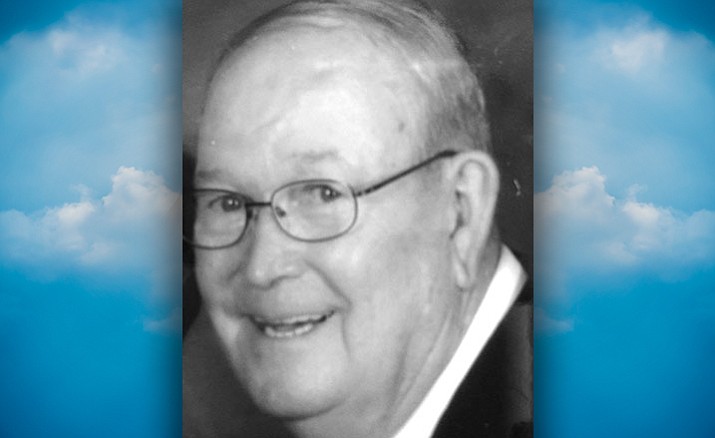 Originally Published: July 31, 2016 6 a.m.
Billy Mack Deering was born on Sept.14, 1938, in Sterley, Texas, to Lowery Gaines and Dorotha Rae (McDaniel) Deering. He passed away on July 25, 2016, in Kingman.
He spent his early childhood years from 1939 until 1947 in Bisbee, Ariz. His family subsequently returned to Texas and settled in Abernathy in 1948, where he played football in high school. While a student at Abernathy High School, he and some friends formed a band and played at local venues.
In 1955, Billy joined the United States Naval Reserves, and following graduation from high school in 1956, Billy completed his basic training at Great Lakes Naval Training Center near Chicago, and was then transferred to Pearl Harbor and later to Barbers Point Naval Air Station in Hawaii. Upon completion of active duty service in 1959, Billy returned to Abernathy, attended and graduated from Lubbock Barber College, and became a successful barber.
He married Lula Bell Jones on Nov. 9, 1960, in Lubbock, Texas, and they moved to Kingman in May of 1965. He was baptized and became a Christian, and he subsequently joined the Abernathy United Methodist Church in 1961 and then St. John's United Methodist Church in Kingman in 1965.
Billy enjoyed many leisure pursuits, including hunting, fishing, golfing, playing his guitar, reading and traveling, especially when oceans were involved. His favorite places included Hawaii as well as Padre Island and South Padre Island in Texas.
He was very active in community service. He was a lifetime member of the Kingman Elks Lodge and was the chaplain in 1974. He was active in the Kingman Jaycees and served as president for almost two years. Billy also joined the Order of Eastern Star and held various offices. He was a lifetime member of the Abernathy Masonic Lodge as well as the Kingman Masonic Lodge and become a 32nd degree Mason, of which he was extremely proud.
In 1976, he was named the Rainbow Girls Dad of the Year. In the late 1970s and early 1980s, he was quite active in the Kingman Bulldogs Booster Club and was elected president in 1981. He was appointed to the Mohave County Selective Service Board in 1987, and he was honored after 25 years of service and received a certificate of appreciation for his service.
Billy retired from barbering in 1994 and began working for Deering Therapy Services in Kingman. In 2003, he founded Northern Arizona Institute of Hand and Shoulder Therapy, which was eventually sold to Kerry and Kim Deering in 2005.
Billy is survived by his wife of 55 years, Lula; daughter Kay of Lubbock, Texas; sons Kerry and Larry and daughter-in-law Kim of Kingman; granddaughter Amanda Deering (Josh Young) of Oxford, Miss.; grandson Douglas Deering of Lawrence, Kan.; sisters Jerry Nell Presley (Don) and Susie Ellis (Keith) of Abernathy; brother Larry Charles Deering (Trish) of San Antonio; numerous nieces and nephews; and Bella, his ever-faithful and constant companion. He was preceded in death by his parents.
Funeral Services will be at 11 a.m. on Friday, Aug. 5, 2016, at St. John's United Methodist Church in Kingman, with burial immediately following at Mountain View Cemetery. Arrangements are under the direction of Sutton Memorial Funeral Home. In lieu of flowers, the family suggests donations to the Alzheimer's Association, 225 N. Michigan Avenue, FL. 17, Chicago, IL 60601, 1-800-272-3900, http://www.alz.org; or play a round of golf in Billy's memory.