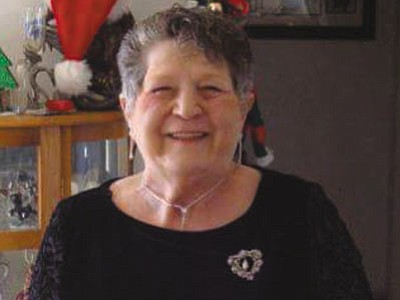 Originally Published: June 1, 2016 6:02 a.m.
Linda Sue Wright-Smith, 71, passed away on May 19, 2016, in Kingman. She was born on Nov. 14, 1944.
She was preceded in death by her father, Foy Walden Smith, her mother, Lutherne O'dell, and her second husband, Ben Wright.
Linda is survived by her four sons, Antonio, Tomas, Timoteo and Tobias Sandoval; two daughters-in-law, Kelly Sandoval and Annette Gillespie; 13 grandchildren; five great-grandchildren; and her ex-husband, Jose A. Sandoval.
Memorial services will be held at VFW Post 10386, 3036 E. John L Ave., Kingman, AZ 86409 at 2 p.m. June 3.
In lieu of flowers, donations should be made to the VFW Post 10386.