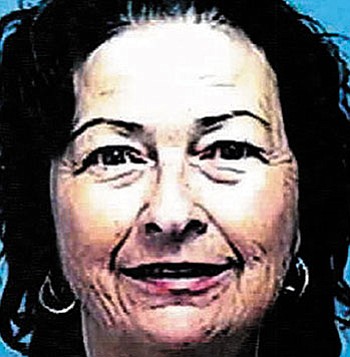 Originally Published: June 9, 2016 5:57 a.m.
KINGMAN - Officials believe the body of a woman found in Riverside County, Calif., is Judith Wright, a Kingman resident who went missing a little more than a month ago.
Kingman Police spokeswoman Jennifer Sochocki said Wright's car was found stuck in a remote desert area south of Interstate 10 between Blythe and Palm Springs on May 29.
A body that investigators believe is hers was found two days later by Riverside County Sheriff's Search and Rescue. Sochocki said the KPD is waiting for the Riverside County Coroner to make a positive identification through the use of medical records. The coroner also will attempt to determine cause of death.
"At this time, foul play is not suspected. However, the investigation is ongoing," said Sochocki.
Wright, 70, abruptly left Kingman after visiting a friend at the Desert Highlands Care Center. Sochocki said Wright suffered with dementia and that she had not taken medication for a couple of months. Her relatives believed she might have been headed to Tennessee or Maryland.