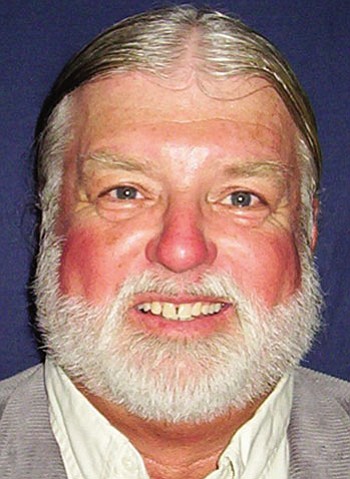 Originally Published: June 19, 2016 6 a.m.
KINGMAN - Mohave County Board of Supervisors Chairwoman Jean Bishop successfully challenged the candidacy of Jack Ehrhardt Friday in the courtroom of Lee Jantzen.
In the process she ensured her election will be decided in the Aug. 30 primary election.
In a somewhat bizarre development, Ehrhardt told Jantzen that 72 signatures were stolen, leaving him to "scramble" at the last minute to collect enough to qualify as a Democrat in the District 4 race. Bishop currently holds the seat.
According to Elections Director Allen Tempert, two representatives for Ehrhardt filed 39 nominating signatures on June 1, the deadline. He needed 33 valid signatures to qualify, but Jantzen, based on a vetting of those signatures by county employees, invalidated 21 of them, leaving Ehrhardt with slightly more than half the signatures he needed to remain on the ballot.
Ehrhardt told Jantzen he couldn't discuss the alleged theft of signatures, saying it is under investigation. He did offer to discuss the situation with the judge in private, but Jantzen declined.
Ehrhardt declined to identify the agency investigating the theft.
He has until Wednesday to file an appeal, but seemed reluctant to do so Friday, saying the only reason he would appeal is "for the people who asked me to run."
While Ehrhardt argued he met the intent of the law if not its requirements, Jantzen said he was far from meeting "substantial requirement" and ruled Ehrhardt is ineligible.
Ehrhardt also said the system works better when voters can choose from the two parties, but again, that argument failed to sway Jantzen, who said the law was very clear.
Jantzen did not order him to pay Bishop's fees for filing the challenge, which is something she asked for.
"It was money well spent," said Bishop. The $304 she spent in filing fees will be recouped. "This is one less ad I have to buy," she said.
Bishop also said it was important to her to challenge the signatures. "The law is the law," she said. "We're a nation of laws and I appreciate that we're a nation of laws."
Jantzen's ruling ensures whoever wins the Republican primary for District 4 will win the election. Bishop still faces a crowded primary. Golden Valley residents Rick Armstrong and Krystal Gabrielson, and Mervyn Pitchfork Freedom, of Kingman.