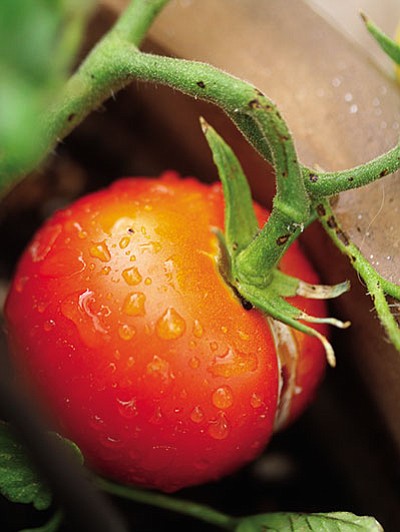 Originally Published: June 20, 2016 6 a.m.
KINGMAN - An influx of large-scale farming interests in Mohave County has prompted worries and questions over water resources. Those questions, at least some of them, will be answered June 29 when the Arizona Department of Water Resources holds a public meeting to discuss the Northwest Basins Planning Area, one of 22 such areas Gov. Doug Ducey created last October when he established the Arizona Water Initiative.
The Mohave County Board of Supervisors requested the basins here be a top priority, as some of the largest water basins in the state are in the county. The state agreed and Kingman is home to the first of many that will be held in the state to examine the demand for water and the potential challenges in meeting that demand.
An overview of the groundwater conditions will be included in the meeting, which takes place in the Mohave County Administration Building auditorium, 700 W. Beale Street, from 5 p.m. to 7 p.m.
Also included on the agenda is an explanation of the planning area process, the hydrology of the Northwest basins and existing groundwater management tools.
The public will be allowed to comment and to provide information regarding water concerns.
Ducey established the water initiative last fall to help ensure "The certainty and vitality of Arizona's water supplies for future generations."
While Water Resources will work with local governments on defining the challenges and developing strategies, Mohave County is home to a large farming operation along Stockton Hill Road between Kingman and Pierce Ferry Road, and in Red Lake and Golden Valley. Also, a nut farm is going in off of Route 66 between Kingman and Valle Vista.
While nobody really knows what impact these and other operations will have, more are likely on the way. Farmers are leaving drought-stricken, heavily-regulated California by the droves and many are heading straight to Arizona, according to Supervisor Buster Johnson.
For more information on the June 29 meeting, contact John Riggins at ADWR at jrriggins@azwater.gov or call him at 602-771-4782.