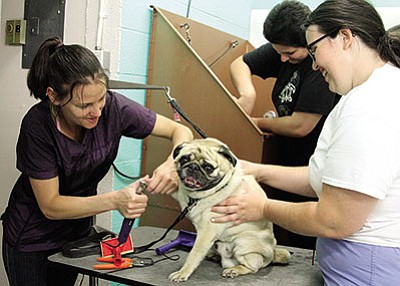 Originally Published: June 27, 2016 6:01 a.m.
The Paw Spa hosted a Dog Wash to raise funds for local animal rescue "For the Luv of Paws" on Saturday.
For the Luv of Paws is looking for donations and volunteers and can be contacted by calling 928-897-7304.
The Paw Spa (928-718-7818) is located at 206 E. Beale St.
For Luv of Paws will also be holding an adoption event for puppies and small dogs from 11 a.m. to 3 p.m. on July 10 at Petco.