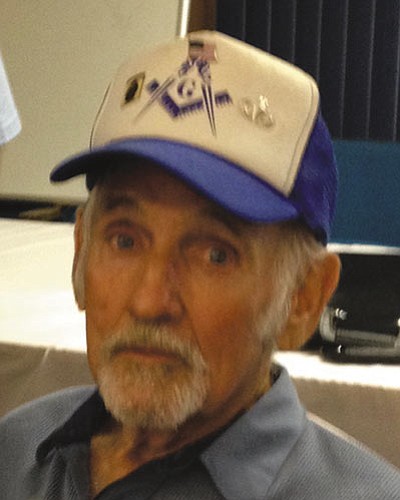 Originally Published: March 3, 2016 6 a.m.
Bennie Preston Greene, born to Oma and Jimmie Greene in Winter Garden, Fla., on March 7, 1937, sadly passed away in Kingman on Feb. 29, 2016.
Bennie grew up in Tampa, Fla. After graduating from Hillsborough High School, he served in the Army Special Forces from 1955-1958. He graduated from the University of Florida and retired after 21 years as a Florida state wildlife officer. He moved to Golden Valley with his wife and two beloved dogs (he referred to them as kids) in 2006. Bennie enjoyed restoring hot rods and just loved life and people. He loved all animals and carried a picture of his "baby girl" Katie (an Australian Kelpie) in his wallet along with one of his beloved wife.
He was a 50-year Master Mason, member and Past Master of Laughlin Masonic Lodge No. 56, member of Kingman Masonic Lodge No. 22 and Zelzah Shriners. He also was a member of the Voluntary Homeland Security Unit (VHSU) of Laughlin for three years.
He is survived by his wife, Carol; stepson Chris Dennis (Kerri) of Odessa, Fla., and two step-grandchildren, Kara and Michael Dennis. He was preceded in death by his parents and sister, Jean Nell "Billie" Greene.
Memorial services will be at 11 a.m. Friday, March 4, at Sutton Funeral Home.
More like this story