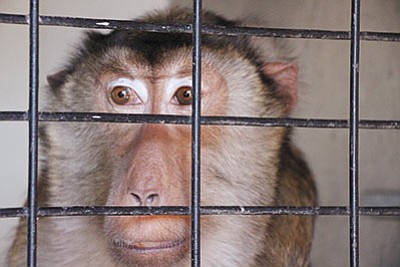 Originally Published: March 3, 2016 6:02 a.m.
KINGMAN - The first of several new primate enclosures at Keepers of the Wild Nature Park was completed Monday and the residents - macaques Nathan (pictured) and Cinderee - moved in.
At 1,000 square feet, it's much larger than their previous 200-square-foot enclosure, and more than twice as tall at 12 feet.
The nonprofit animal sanctuary near Valentine plans to build larger pens for all of its primates.