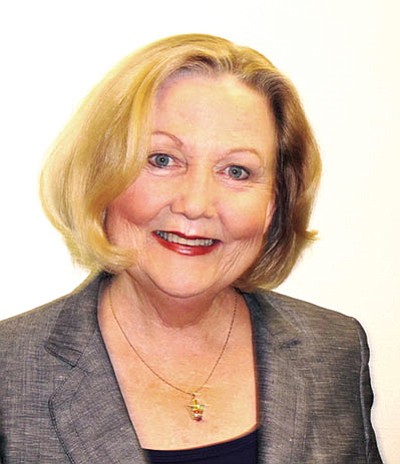 Originally Published: March 8, 2016 6 a.m.
KINGMAN - The City Council in a 5-2 vote March 1 set aside up to $20,000 to fund a comprehensive strategic plan for Kingman over the next five to 10 years.
The Council with the same vote approved the creation of a steering committee for Kingman SOARS, an acronym for Strategic Opportunities and Area Revitalization Study. Councilwoman Jen Miles brought the proposal forward after the Council informally agreed to consider her long-sought plan at a work session held Jan. 28. Also, City Manager John Dougherty was directed to work with city staff in the development of a request for proposals from firms that conduct these types of studies.
Councilmen Larry Carver and Stuart Yocum voted against the plan. In past discussions, Carver has said such a plan already exists - the general plan the city develops and the public votes to approve or disapprove every decade. Miles said her proposal doesn't replace the general plan but enhances it as wholesale citizen involvement, from those living in every one of Kingman's neighborhoods, is a key component of her plan. She said in her written proposal that the general plan already states Kingman's vision and goals.
"The purpose of SOARS is to allow Kingman's citizens to identity and prioritize the strategic objectives that support the vision and lead to Kingman's economic and quality of life success," she wrote.
Vice Mayor Carole Young said that, historically, the city has been "real good at getting studies done, but there's never any implementation." Miles said acting on the plan once it is developed is a priority, but she also said implementation would only work if the Council and department heads fully buy in to the plan.
Here's how Miles' describes SOARS, "a communitywide visioning process used to develop a new strategic plan."
The questions she said must be answered are:
• What are the most exciting opportunities and pressing issues our community will face in the next five to 10 years?
• What should our priorities be?
• How will we link funding initiatives to strategic priorities?
The scope of work involves conducting "environmental scans" using town halls, focus groups and community surveys. Miles said the scans would focus on economic growth and quality of life.
Economic growth would use focus groups from people in industrial development, transportation and logistics; tourism and hospitality; health care; and retail and small business.
Quality of life issues - current and future roads, water, parks, public safety, and activities - would be determined by targeting specific neighborhoods based on what type of neighborhood it is. The downtown area would be one unique neighborhood, for example, as would eastern Kingman and Hualapai Mountain Road, for another.
Councilman Ken Dean supported Miles' effort. "I think we need more input than just us," he said. "Let's move Kingman forward and push it through."
Dean was not alone. Mayor Richard Anderson, Young, and Dean and Councilman Mark Abram voted to fund the study, but to a person they emphatically agreed it will be time and money wasted if the Council doesn't put the plan in action.