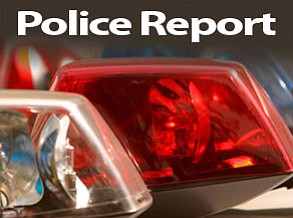 Originally Published: March 16, 2016 6 a.m.
KINGMAN - Several vehicle burglaries are under investigation by the Kingman Police Department, and a reward is being offered for information that leads to the arrest and conviction of those responsible.
Police initially referenced about a dozen reports in the neighborhood east of the train tracks, between I-40 and Airway Avenue and behind Kmart.
The streets where burglaries were reported included North Yavapai Street, Yuma Street, North Central Street, North Clark Street and Calumet Avenue.
According to police, most of the burglarized vehicles were unlocked when people entered them and stole items.
Police took six more reports Monday morning, in the:
• 200 block of Greenway Drive
• 2100 block of John Wayne Drive
• 2000 block of Will Rogers Way
• 3700 block of Henry Fonda Way
• 1700 block of Club Avenue
• 3800 block of Rosewood Street.
Two handguns, a Taser, credit cards, wallets and cell phones were reported stolen.
In these cases, all the vehicles were unlocked, according to police.
Anyone with information is urged to contact the Kingman Police Department by calling 928-753-2191; report anonymously to Mohave Silent Witness by calling 928-753-1234; or report tips online by going to www.kingmanpolice.com and clicking on the "Give a Tip" link.
Meanwhile, police cautioned residents to lock their doors. There have been 62 reports of vehicle burglary so far this year, according to KPD.