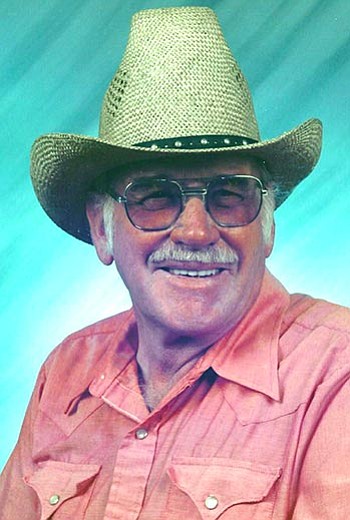 Originally Published: May 1, 2016 6 a.m.
Rulen B. Hancock, 86, passed away Sunday, April 17 at Guardian Angels Assisted Living in Richland, Wash. Rulen was born on April 29, 1929, in Salmon, Idaho, to Clawson and Margaret Hancock.
At the age of one month the family moved to Wapello, Idaho, where he grew up. In 1945 he went to work for the Forest Service, serving at fire lookout stations in the Salmon National Forest for 5 years. In 1950 he was drafted into the U.S. Army and went to boot camp in Fort Lewis, Wash., where he was told to sell everything he had because he was going to Korea and wouldn't be coming back.
Following a short leave, he was told plans had changed and he was going to Germany. He became a cook and rose to the rank of staff sergeant. While stationed in Germany, he met Ludwika Hedy Nicolajwicz. They were married in Switzerland on Aug.7, 1953. Because Hedy had been born in Romania, a communist country at that time, she was not allowed to come to the United States. Rulen's family and friends began a letter writing campaign to Idaho State Senator Homer Budge and on Aug. 3, 1955, President Eisenhower signed a bill allowing her to come to the United States. The couple lived in Blackfoot, Idaho, for several years before moving to Riverside, Idaho. In 1958 they adopted their only child, Maria.
Rulen became employed by Westinghouse, first as a janitor and then as a security guard, where he worked until his retirement. Rulen always had side projects going, everything from raising rabbits to owning a salvage yard, and he always made them profitable.
In 1972 Rulen realized a longtime dream by purchasing the Gatton Ranch, a beautiful piece of property bordering the Frank Church Wilderness Area in central Idaho. Rulen had first seen the Gatton Ranch during his time working for the Forest Service and he had determined that he wanted to buy that property if it ever became available. Rulen dearly loved the ranch and spent as much time as possible there always welcoming family and friends to enjoy it with him. Rulen loved the outdoors and the forest. He loved to cook and anyone who ever had his fried chicken made over a camp fire will never forget it.
In 1978 Rulen met and married Joyce Atwood. They lived in Riverside while they built their dream home, a beautiful log cabin in Groveland, Idaho. After several years of living in Groveland they decided to move to Darby, Mont., in order to be closer to their beloved Gatton Ranch. They soon began traveling to Yucca for the winters and fell in love with the desert, eventually buying property and moving there permanently. Rulen lived there until Joyce's death in 2014 when he moved to Richland to live with his daughter.
Rulen and Joyce were great travelers, spending time in much of the United States along with two trips to Australia and a cruise through the Panama Canal. They had many adventures and made many friends along the way.
Rulen was a generous man, giving of his time and talents to help those around him. Even though he wasn't even 6 feet tall, those who knew him referred to him as "a giant of a man."
Rulen was preceded in death by his first wife, Hedy Hancock; wife Joyce Hancock; parents, Clawson and Margaret Hancock; and his brother, Eugene Hancock. He is survived by his daughter Maria (Richard) Warriner of Richland; nephew Brent (Judy) Gardner, whom he regarded as a son, of Rigby, Idaho; sisters LaDean Gardner of Idaho Falls, Idaho; Zelma (Eugene) DeGuilio of Moreland, Idaho, and Verna Trappet of Smithfield, Utah; sister-in-law Barbara Hancock; 6 grandchildren, 13 great-grandchildren; 2 great-great-grandchildren; and numerous nieces and nephews.
Memorial services are planned in Blackfoot, Idaho, at Hawker Funeral Home, 132 S. Shilling Ave, at 2 p.m. May 21. In Yucca, the memorial will be in the Fire House Community Center at 3 p.m. May 25. In lieu of flowers, donations may be made to the Alzheimer's Foundation or to hospice.
Express your thoughts and memories at www.einansatsunset.com