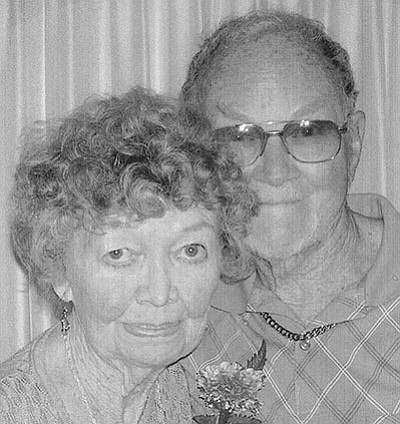 Originally Published: May 13, 2016 6:02 a.m.
Connie Hanson, 80, loving wife of 64 years to husband Merle of Kingman, passed away peacefully at the Gardens Care and Rehabilitation Center on May 11, 2016.
Connie was a manager at a drive-in restaurant in California and Merle was a project engineer for Stauffer Chemicals in California. Connie and Merle also spent many years buying property and building houses there. Connie was my wonderful helpmate for all of our blessed 64 years together.
Connie was a loving mother and the best wife and helpmate I could ever ask for in life. Words cannot describe how much she will be missed. Connie, I love you always.
Connie is survived by her loving husband, Merle, of Kingman; daughters Julie (Ken) Westberg of Jacksonville, Fla., and Tracy (Rich) Bienenstein of North Kingstown, R.I.; and grandchildren, Jenny, Matt, Tyler, and Christian. There will be no services as per Connie's wishes.